I'm on holiday this week, so here are a few good things to read. Part 2 of my summer reading list is focusing on more "productive" books – not necessarily what you want to be reading while you are on the beach but certainly worth picking up if you are looking to make some changes in your life. Maybe you want to have a cleaner house? Maybe you want to get rid of stuff? Or maybe you want to slow down your hectic family life. Here are a few great books that will help you do that.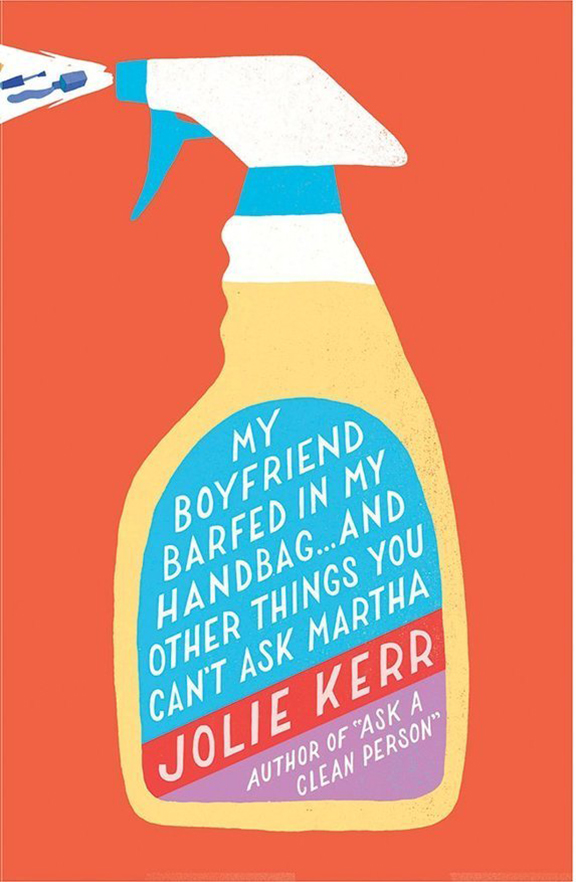 1. My Boyfriend Barfed in My Handbag… and Other Things You Can't Ask Martha by Jolie Kerr. When we moved into our new house in Sweden, I decided I was going to attempt cleaning it myself. I've been working at home and not making tons of money (having a start-up actually costs you money…) so I couldn't justify hiring a cleaner. Problem is, I've had one for ten years and had no idea where to start. So I googled "how to clean a house" and came across this book, which has been an amazing guide. First of all, it starts with the absolute basics like how to wash a floor which was necessary since I realized I had never properly cleaned a house, but it also has tons of more unusual tips like cleaning makeup brushes and vomit in your handbag (never had to consult this section, luckily.) Using this book and marthastewart.com, I've managed to keep quite a clean house. And the bizarre thing is, I don't hate cleaning. Terrifying, but true. Canadians can buy it here
, Americans can buy it here.
MORE BOOKS TO CHANGE YOUR LIFE