I went to Pecha Kucha on Thursday night…and I am afraid I barely took any photos or made any notes because I was completely riveted by the fantastic speakers.
Pecha Kucha is a format created by Klein Dytham architects in Tokyo, and means chit chat in Japanese. The idea came from the fact that architects tend to talk way too much and for too long, when giving presentations. The Pecha Kucha format is 20 slides for 20 seconds each. You can either talk about each slide for 20 seconds, or just talk for 6 and a half minutes while the slideshow takes place. People talk about their work, inspirations, their favorite things, their family, whatever…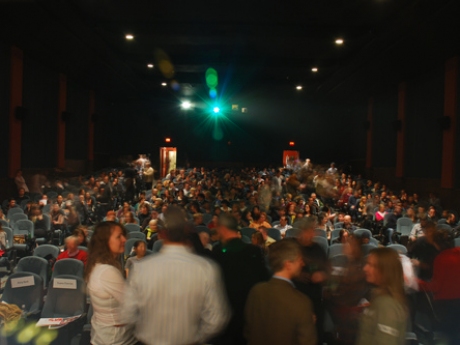 Pecha Kucha now takes place in over 250 cities worldwide, and is a great night out. Vancouver's Pecha Kucha is run by Cause + Affect, a Vancouver design company. Last night's highlights included Chris Staples from Rethink, who showed us some amazing ad campaigns his team had created. Tom Pedriks from Haymaker Creative did a presentation about hockey jerseys (much more fun than it sounds) and David Duprey talked to us about how he is transforming empty Vancouver buildings into art spaces. We also got great insights into the businesses of Sarah Bancoft (Vitamin Daily), Will Brown (Adbusters), Anne Pearson (Vancouver Special) and Michael Ziff (Hip Baby.)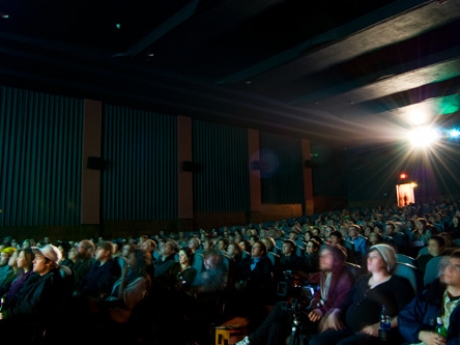 I was fortuntate to be part of the London Pecha Kucha when it first started in the Institute of the Contemporary Arts. It was very different to the Vancouver one, an extremely intimate crowd, and lots of drink breaks for socializing. Iram Quareshi (a Canadian, who was a Director at the ICA at the time), Marcus Fairs from Dezeen, and Max Fraser were responsible for hosting the event, and turned it into a cult event that sold out in minutes each time. The event included some high profile speakers, such as Jefferson Hack and Ron Arad, and some great London creatives (and myself, which was terrifying but fun.)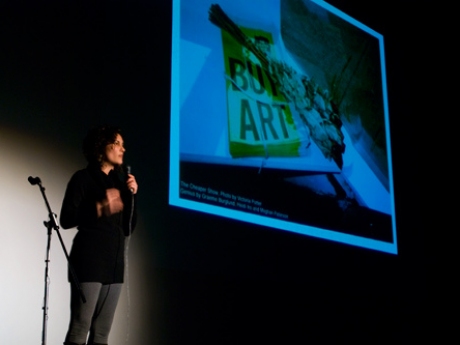 I suppose I was a bit disappointed at the Vancouver event because there seeemd to be no networking opportunities. The ideal follow up to hearing such fantastic speakers is to be able to go up to them afterwards and chat and exchange ideas. Vancouverites seem to have very little networking skills…in fact, I am going to say, Vancouver people, you SUCK at networking. And the Vancouver Pecha Kucha, with no break, or drinks afterwards, doesn't allow for much socialising.
Another disappointment was the news that Pecha Kucha Vancouver is moving to the Vogue theater next year, so they can increase the capacity from 500 at the Park Theater to 1100 at the Vogue. The same thing happened in London, but the original team didn't want to expand it and lose the fantastic intimacy, so they left, and London's Pecha Kucha suffered greatly (in fact, I am not even sure if it runs regularly.) Let's see what happens… But I can't deny that it is fascinating to hear about what all these Vancouver creatives are doing, and gives me hope about the possibilities in this city.
All the images came from the Vancouver Pecha Kucha website.