My friend Michaela pointed out to me recently that everyone has just sort of been ignoring the fact that we are about to enter a new decade. Well, I wouldn't say it has been ignored, but I agree we aren't really making a very big deal of it. Maybe we had millenium overload ten years ago, but no one can deny that a lot has happened since 2000.
I have been working on this post for a while, looking through other websites' and newspapers' "summaries of the decade" and trying to think what I felt was really important from the last ten years. I have combined it all under a few categories, and I am probably forgetting loads of important things, but here I go. Also, I don't agree with Time Magazine, who has called the 00s "The Decade from Hell", I prefer just using the term The Noughties. Nought means zero in British English. Maybe we can call it The Decade Nought to be Forgotten? Ok, that sounds cheesy. Lets just call it The Noughties.
It is a very long post, so I have broken it down into 3 parts. Here is Part 1. Enjoy!
The Politics of the Stars and Stripes really took over the world stage in the past ten years. First, the Americans had the disastrous Bush era, whose ignorance, terrible international relations, and poor leadership led to the US being the most hated country in the world. That pissed some people off so much that they flew planes into the World Trade Centre towers, which led to wars in Iraq and Afghanistan, and very long line ups to get through security in airports. Things started to look up at the end of the decade, when Barack Obama was elected the first African American president of the United States. He hasn't been around long enough for us to feel the effect of his good deeds, but it definitely brought hope to the world, and has calmed down their enemies… a little. And his wife is the best dressed first lady ever…she deserves mega kudos for showing off her arms, supporting young American designers, and wearing affordable clothing.

These images from are from The Cut's Michelle Obama Lookbook, they have been documenting all of her outfits. Definitely worth a look.
A Shift of Power took place in the fashion industry, as we saw established designers disappear, famous retirements, celebrities taking over the industry, and revived brands making headlines.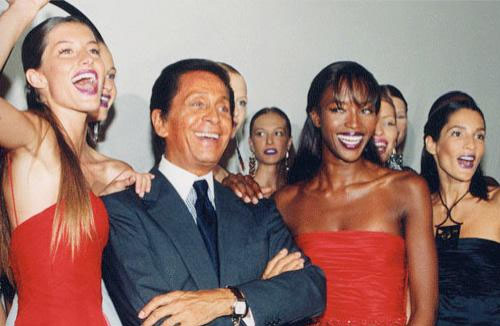 Valentino retires, and so we say goodbye to the man known for red dresses, animal prints, and perma tan.

Emanuel Ungaro also retired in 2004, which resulted in turmoil in the house for several years, leading up the current disastrous state which sees Lindsay Lohan as Artistic Director. The above images are from her first collection for the house, which was bought by only two stores.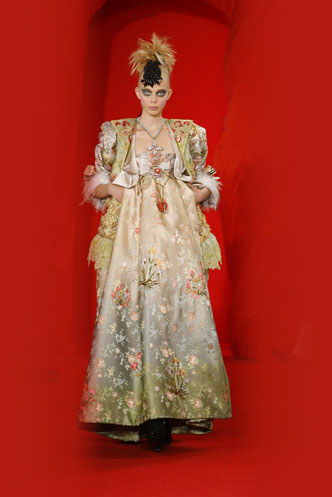 Things are not looking good for Christian Lacroix, who has had to suspend his Haute Couture and Pret-a-porter because of financial difficulties.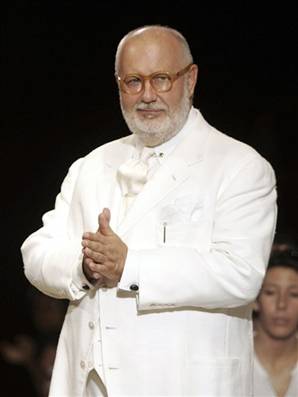 The Ferre brand is also unstable, since the death of the founder, Gianfranco Ferre, in 2007. Image source.
And some very old brands have been reinvented…

Alber Elbaz is now the Creative Director behind Lanvin.

Nicolas Ghesquière is the Creative Director for Balenciaga.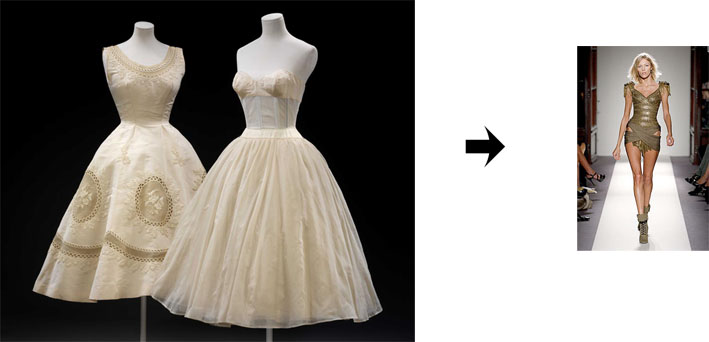 and Christophe Decarnin is the Creative Director for Balmain.
Luxury Made Accessible by the high street retailers collaborating with big names. Owning a piece by Karl was no longer unattainable, as long as you were willing to wait in a line up.
H&M designer collaborations. Clockwise from top left: Karl Lagerfeld, Stella McCartney, Viktor & Rolf, Matthew Williamson, Sonia Rykiel, Comme des Garcons, Jimmy Choo, and Roberto Cavalli.
Christopher Kane for Topshop, the famous crocodile print.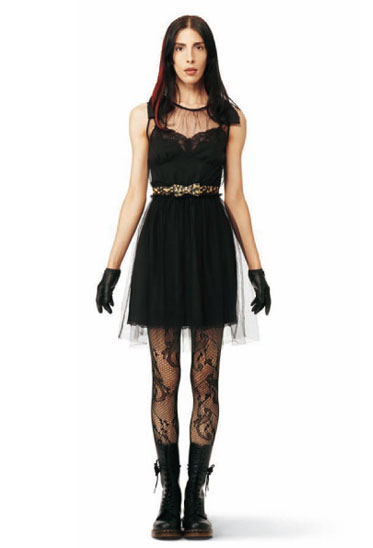 Target launched collections with McQ Alexander McQueen, Anna Sui and Rodarte (shown above.)
New Media changed the way we consumed news and information. Time Magazine summed it up in 2006 when they named "You" as person of the year. Web 2.0 changed the way we consumed the web, making users the new contributors. Google, Wikipedia, Facebook, and Myspace changed the way we searched, researched, communicated and socialized.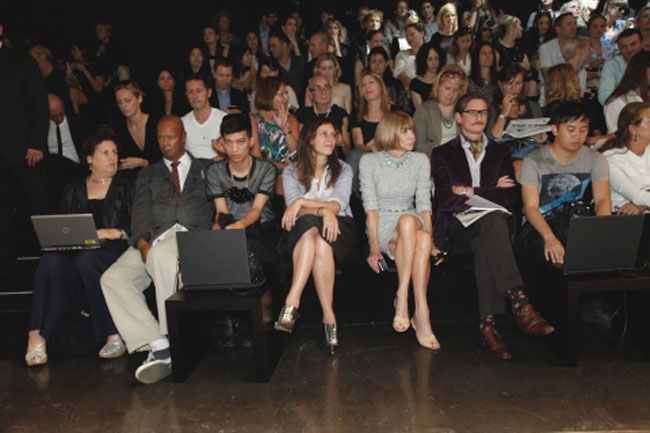 This image of bloggers Bryanboy and Tommy Ton (from Jak & Jil Blog) sitting front row at the Dolce and Gabbana Spring Summer 2010 show with Anna Wintour, Hamish Bowles, Suzy Menkes and other big player fashion journalists showed that blogging was being taken seriously in the fashion industry.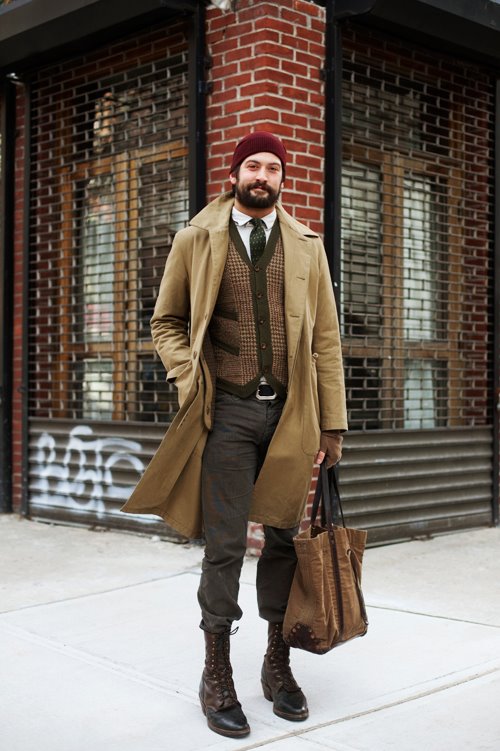 Scoot Schulman's street style blog, The Sartorialist, is known for his well-chosen photographs of men and women of all ages on the streets of the world's fashion capitals.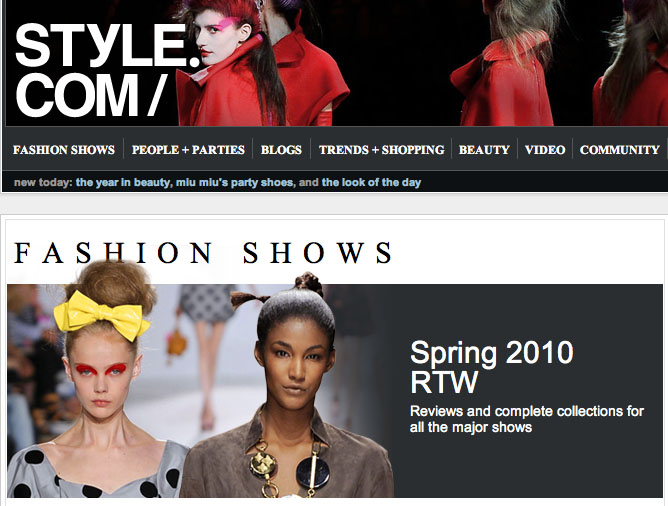 Websites like Vogue's Style.com has allowed us to view fashion catwalk images hours after the runway show itself, changing the way we consume fashion. Years ago, fashionistas would wait until the magazines published the new season's collections, usually months after the show itself. Now we see the shows immediately after they happen, and hear about them on Twitter as they are happening.
Catch Part 2 of 3 "Remembering the Noughties" posts tomorrow!
All images from the brand's or person's website, except all catwalk images from style.com, unless otherwise noted.