Let's face it, nowadays, the only reason why you watch an awards ceremony is to see what people wear on the red carpet, and who markes an arse of themselves during their acceptance speech. Thanks to the internet, we don't have to sit through four hour awards ceremonies anymore, we can just look at the outfits online the next day. And that is what I did for the Golden Globes. I must say, I was very unimpressed with the red carpet dresses this year.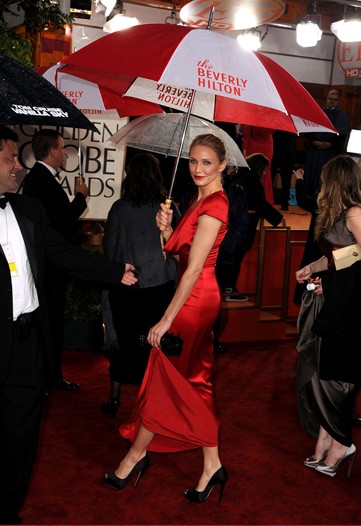 Cameron Diaz looks amazing here in Alexander McQueen. I haven't seen a photo of the dress from the front, but from this angle, she gets my best dressed award.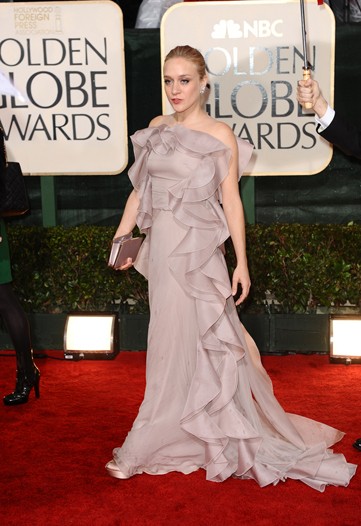 Chloe Sevigny is supposed to have such great style, so how come she is wearing this fluffy Valentino dress?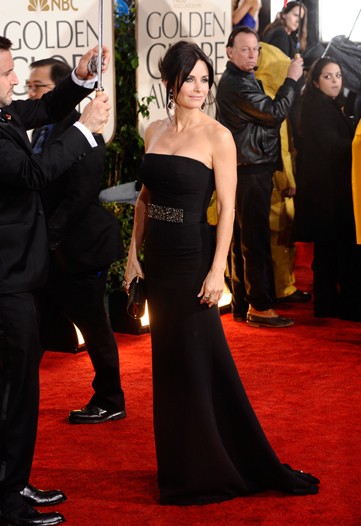 I don't like Courtney Cox, I hate Friends, and I DETEST Victoria Beckham, but Courtney actually looks pretty good here in one of Victoria Beckham's dresses. It's not much of a design, but it looks good on the red carpet.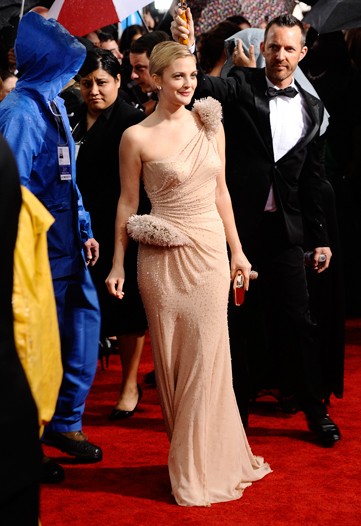 Drew Barrymore is another Golden Globe disappointment. What are those puffy cushions on her shoulder and hip? A silly Atelier Versace creation.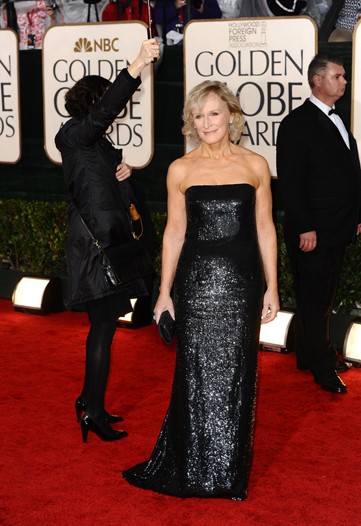 I can't bring myself to say anything bad about Glenn Close because I loved her so much as Patti Hewes in Damages. So I am relieved that she looks great in this Oscar de la Renta dress.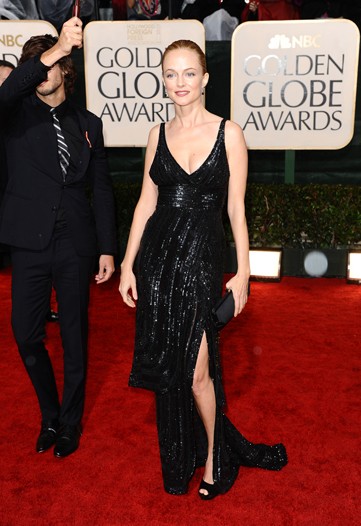 Heather Graham is supposed to be cool…isn't she? So why is she wearing this boring Elie Saab evening gown that makes her boobs look pointy?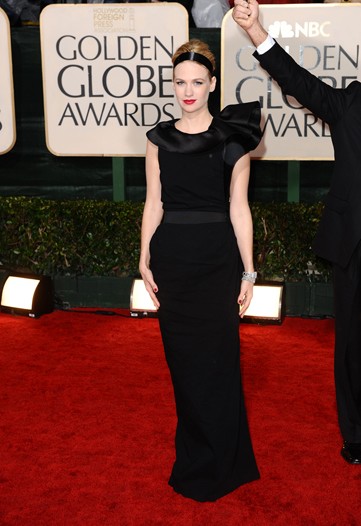 January Jones in Lanvin. Fabulous.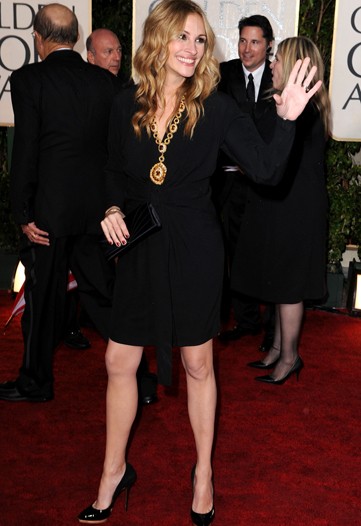 Julia Roberts in vintage Yves Saint Laurent. She looks effortless, relaxed and comfortable, three qualities you rarely find in a formal outfit, so well done to her.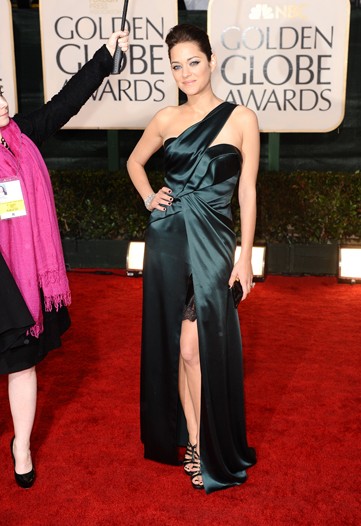 Marion Cotillard has a very tight relationship with Dior, and they always dress her, and they usually dress her very well. Except last night, when she wore this dress.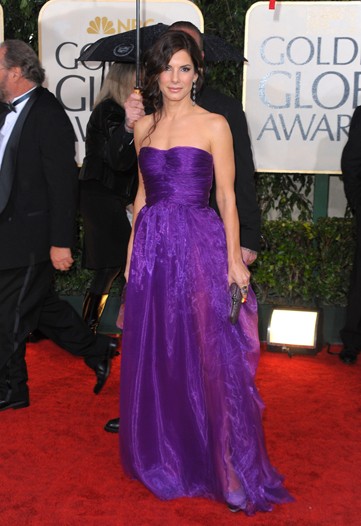 I hate to say bad things about Bottega Veneta, as they are one of my favourite brands, but this iridescent, cheap prom dress that Sandra Bullock is wearing is just not working.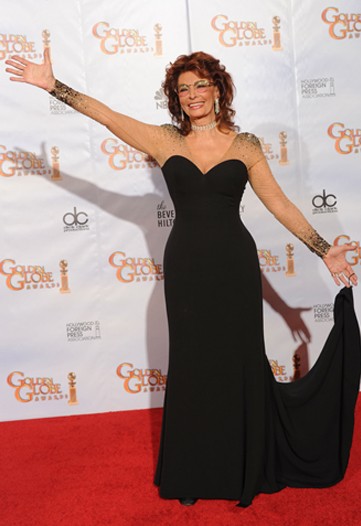 When I first saw this photo, I couldn't belie that Sophia Loren had so many tattoos on her arms. Then I realised, its those nude, embellished sleeves that figure skaters wear. She does look great in this Armani Prive dress, but the sleeves are naff.
These images came from Women's Wear Daily.