There has been a lot in the press about fashion photographer Terry Richardson, and the accusations that he sexually exploits models. This Guardian article sums it up quite well, but here's a brief summary. A Danish model, Rie Rasmussen, accused him of being "degrading to women" in a night club in Paris recently, and that got the ball rolling. Since then, there has been reports of other models who say that they were put into uncompromising situations on shoots with Terry Richardson. Let's face it, Terry's work is pretty much pornographic, but he definitely has a strong style, and I would consider him to be one of the leading phtographers of the past twenty years.
I have one of his coffee table books, and yes, its pretty much tits and ass, but there is no denying that he has a distinctive style, which generally involves a lot of nudity and stark lighting (and he often poses naked with his models.) He has a blog, called Terry's Diary, in which he posted the following statement (March 20, 2010.)
"I just want to take a moment to say I'm really hurt by the recent and false allegations of insensitivity and misconduct. I feel fortunate to work with so many extraordinary people each and every day. I've always been considerate and respectful of the people I photograph and I view what I do as a real collaboration between myself and the people in front of the camera. To everyone who has embraced and supported me and my work, I am so grateful. Thank you, it means a lot."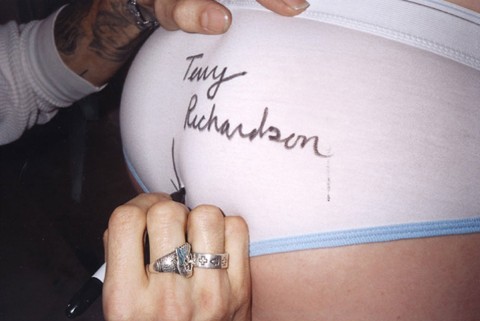 Its hard to say whether the allegations have much validity in this situation. Terry Richardson has been shooting for many years, and if he was that bad, surely he would have been accused sooner than this… But then again, its no surprise models would have been nervous about saying anything about him, since he is one of the most powerful figures in the industry. I'd like to hear what his assistants have to say. I am sure they have confidentiality agreements in place, but one of them is bound to open up at some point. It wouldn't surprise me if the models had reluctantly agreed to do "things" while on a shoot, and then regretted it later, hence the allegations coming all at once.
The fashion industry is messy, and models are often in the position where they can be exploited quite easily. But then again, they can also earn a lot of money in a very short period of time. And its not just models, I was telling my Mom the other day about one of my bosses, who had worked for many very high profile fashion companies, and had routinely "slept" her way to the top, often finding ways to have her sexual partners fired after she managed to usurp their power. Sounds nasty, but its not only the fashion industry that is like this.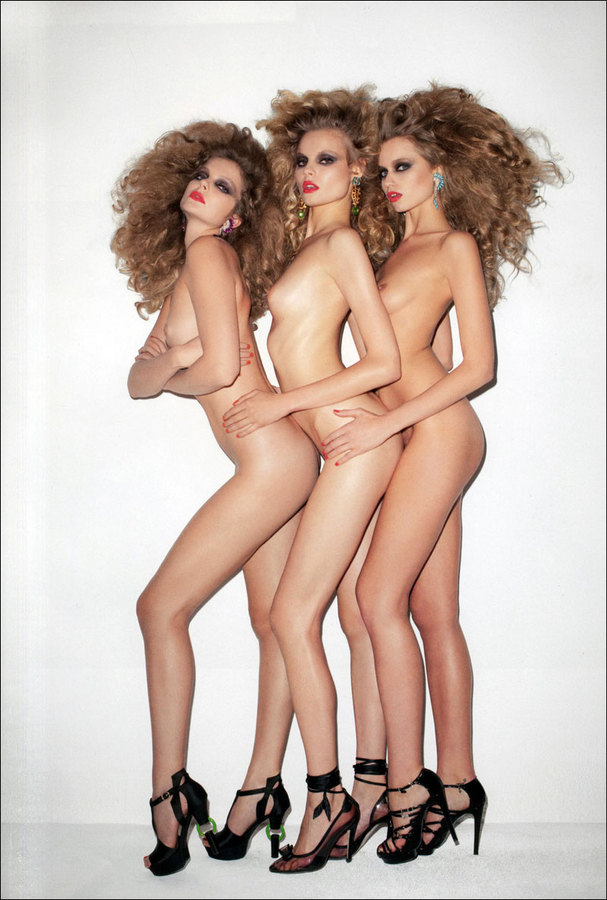 As usual, the fashion industry gets put into the spotlight, and gets a ton of bad press. I totally disagree with exploiting young models, and making girls do nude shots if they don't want to, but I am not going to make any harsh judgements on Terry Richardson until I have heard a bit more evidence. I'd also like to know why the media jumps on one story about a lone fashion photographer, when there are far worse cases of sexual harassment going on, that don't get nearly enough column inches. This Guardian article and CNN article about how one third of women in the US Army experience sexual assault is terrifying, and seems a much bigger issue than Terry Richardson. Anyway, I am watching to see how this progresses, and I hope we get the full story.