Women's Wear Daily announced today that the Carrousel du Louvre will not longer be one of the official Paris fashion week venues. According to WWD,
"The underground network of catwalks was conceived and constructed specifically as a communal venue for the presentation of fashion shows. It opened for the spring 1994 couture season, with Karl Lagerfeld's Chanel haute couture the first collection shown. The Carrousel was intended as an indoor improvement to the tents that for years had been installed seasonally in the grounds surrounding the Louvre. Though a major hit in the early days, the past decade has seen a flight of fashion majors from the venue. The Chambre Syndicale is said to be looking at other venue possibilities in the center of Paris."
This news makes me a bit sad, since I attended and worked at many shows in the Carrousel, and therefore it has sentimental meaning to me. There are so many good things about that space: it is near Colette, you don't have to wait outside when in line to enter a show, the backstages are actually big enough to properly get ready for the show, it is in the center of Paris, and it is near several museums (in fact, it shares a building with the Louvre and the Musee des Arts Decoratifs.) But it is true that the space can get a bit boring and predictable, there are only so many different ways you can transform a room.
On that note, I'd like to start a new feature on Searching for Style, called Fashion Moments. This will be an opportunity for me, and hopefully (eventually) some guest authors, to write about some fantastic fashion moments they have had. I'd like to start with my first experience at a Paris fashion week show, which was not at the Carrousel du Louvre, but was truly a defining moment for me.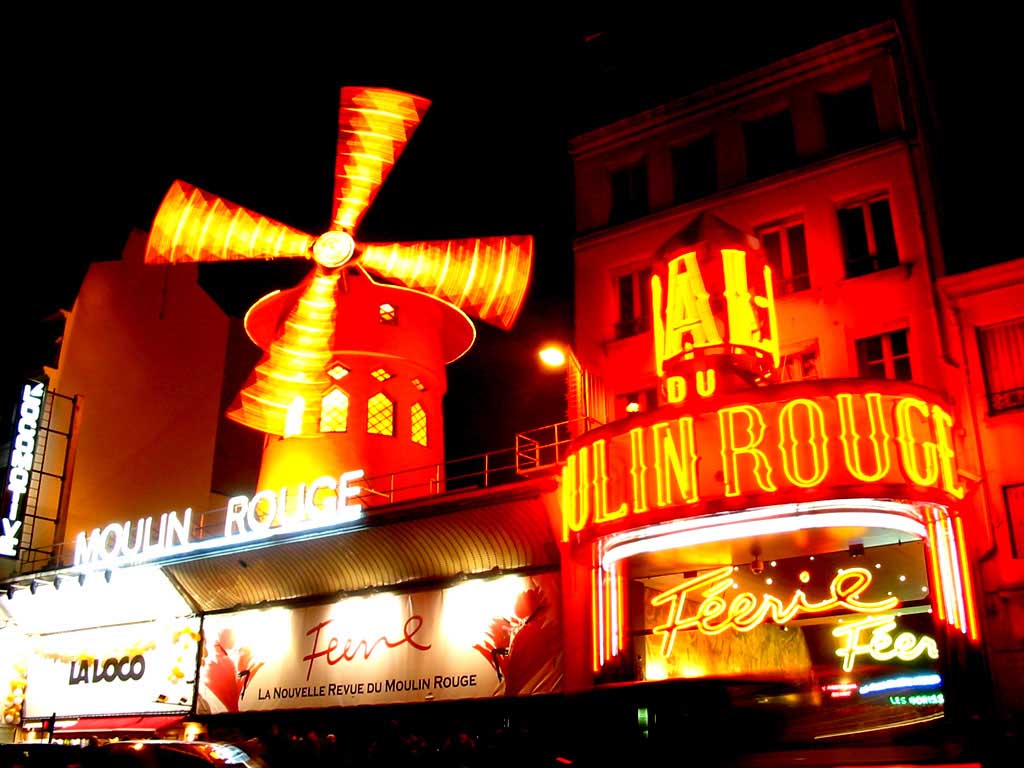 My first real catwalk show experience was backstage at Sonia Rykiel, sometime in the late nineties. The show was in the Espace du Moulin Rouge, so part of the famous cabaret venue in Montmartre. The backstage was TINY, in fact, everyone was on top of each other, screaming. It was dark, and usually the hair/makeup area is separate from the dressing area, but the backstage was so tiny we were all squished in together. It smelled of…backstage of a cabaret. Cigarette smoke, foundation, and sweat.  I was dressing Kirsty Hume, who was so nice (I had requested to dress her, I loved her.) Stella Tennant was being dressed next to me. Naomi Campbell arrived ten minutes before the show was scheduled to start, so she was rushed through hair and makeup while all the backstage photographers were clamoring to get photos of her, and everyone (the photographers, hair, makeup, and dressers) were screaming "Naomi" to get her attention. It was chaos. They played Michael Jackson's Don't Stop 'Til You get Enough during the show. I was this little Canadian girl, who had no idea what was going on, only that I had to make sure the models didn't steal the shoes, and that Kirsty got into her outfits on time. Magic.
Images: pyramid and Moulin Rouge.