This Fashion 101 is going to explain a bit about how the fashion supply chain works, and why it is so difficult and complicated to produce truly "eco" or "ethical" fashion. If you'd like some background reading on the subject of eco or ethical fashion, I'd suggest you read this interesting article from Business of Fashion, which looks at the "What it means to be green" and "Does sustainability sell?"
In my opinion, one of the important aspects of eco and ethical fashion is transparency, and transparency involves knowing and understand the process and materials involved in making a garment, and making sure that this is done with the least damage to the environment and ensuring good working conditions for the people involved. The problem with fashion is that it is close to impossible to know every aspect of this process and all of the materials involved. I'll start with a comparison. Organic and fairtrade food is has become hugely popular in the past few years, to the point where most groceries stores carry a selection of organic and/or fairtrade products. Let's compare food and fashion.
My aunt and cousins run an organic vegetable and fruit farm, and their main business is organic raspberries (I stuffed my face full of them picked straight off the plant this weekend when I went to visit them. Delicious.) The raspberries are grown locally, here in the Fraser Valley. The raspberries are then packaged into boxes, which are made locally. Nearly all of their customers are based within driving distance of the farm, and my cousin makes the deliveries in person. So the supply chain is very simple, the raspberries are grown in British Columbia, they are consumed in British Columbia, and the packaging comes is made in British Columbia. Yes, there are a few variables, such as the source of the paper used to make the boxes, the tractors on the farm, etc… but on the most part, we know who and what was involved in getting that raspberry to the consumer.
When it comes to fashion, things are far more complicated. Let's imagine a typical pair of jeans. I've done a bit of research about the materials involved in making a pair of jeans, and although this doesn't represent one particular brand's supply chain, it certainly gives you an opportunity to get an idea of the supply chain.
The scenario is a (fictional) Australian denim brand selling jeans in Europe and North America. Let's imagine the cotton comes from India. Indigo dye can also come from India, so the cotton and dye get shipped to Pakistan, where it is woven into a fabric and dyed. The denim fabric then gets shipped to China, where the jeans are made. The metal buttons and studs are made from a copper alloy, which is mined in Chile, which are then turned into trendy looking studs and buttons in Japan. They are also shipped to China. I won't go into detail with the other components, but there are zippers (made from metal, and generally a synthetic fibre for the ribbon), a printed leather tag on the back, labels on the outside and inside of the jeans which need to be printed and embroidered, a hand tag, the string, pin, or plastic used to attach the handtag to the jeans, etc… Then the jeans need to be shipped to a warehouse in Australia, and then distribute to their stockists in Europe and North America.
So our pair of jeans has in some way passed through the hands of many people and traveled many miles. How on earth can a fashion company know and monitor every single step of the supply chain? How can they know that every single material has all been sourced sustainably? Or that all of the workers were paid fair wages? They rarely can. Which is why eco and ethical fashion does not have nearly as much diversity in its product ranges as 'normal" fashion. If you are interested in some further reading, here is a very interesting article about Gap's supply chain, which is very informative and demonstrates the complexity of their supply chain.
The role of the supply chain manager is to minimize this complexity, and try to make the supply chain as efficient as possible. For example, if you were a European brand, making clothes in China and selling a lot in Japan, you certainly wouldn't have your Japan order shipped from to a warehouse in France, then back to Japan. Instead, you would open a distribution warehouse somewhere in Asia. But all of this is very, very complicated, and just writing this article makes me feel so happy that I don't work in supply chain management.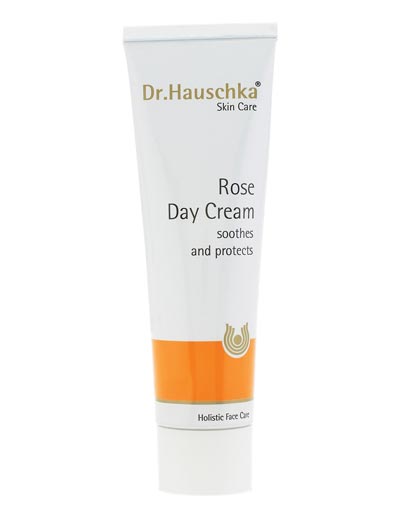 If some of you are asking yourselves what is the point in buying eco or ethical clothing, when there are so many unknown variables? I know it is complicated, but investing in a brand that is eco or ethical in some aspects is better than one that does nothing at all. I personally try and make "smart" choices, but that doesn't mean I need to buy from a brand that has some sort of official certification. I know that American Apparel produces in LA, and Hermes does a lot of production in France, and both operate good working conditions for their staff. I know that Dr Hauschka has a lot of initiatives that encourage biodynamic farming and economic self-sufficiency in the developing world (and they make the best skin care products ever.) And I know that when I buy from a local brand like Obakki, I am supporting a company that employs Canadians and manufactures in Vancouver. Small differences definitely contribute to helping the big picture.
Images
Noir Illuminati
Fashion supply chain diagram
Gap Jeans
Dr. Haushcka cream