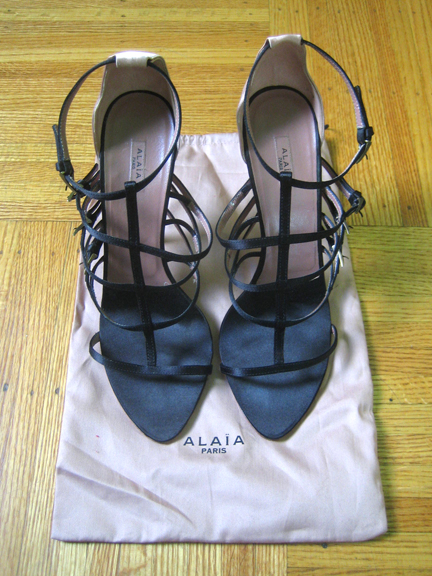 This is a two part Fashion Moment (about shoes…again.) The first part is about how I got the shoes, and the second part is about when I christened them.
Part 1: The Acquisition
My very good friend Florence, who is responsible for giving me two very important pairs of shoes in my life (I'll tell you about the Prada's another day) used to work for Azzedine Alaïa. I hope that you all know about Alaïa, because he is a fashion legend. I am not going to tell you his story today, but I'll tell you that he is famous for his bodysuits (amazing), being the 90's supermodel's favourite designer, bandage dresses (yes, he invented them, and Herve Leger, his employee at the time, stole and exploited his design), sexy corset belts, and beautiful shoes. If you don't know the name, but it sounds familiar, the red dress Cher is wearing when she gets mugged in Clueless is an Alaïa ("an a-what-a?" says the mugger. "An Alaïa," says Cher "it's like, a totally important designer.") That sums it up.
Anyway, one day Florence and Nora called me from Paris (I was in London at the time) to wish me happy birthday and told me they had a present for me, and wanted to know my shoe size. (Fyi, this was about 8 years ago.) Let's just say, I knew that I wasn't going to be receiving a pair of Converse in the mail.
A week later, I had a slip in the mail from DHL, who said they had tried to deliver a package. I had a feeling it would be my present from Paris, so I re-booked the delivery for the next day, told my work I'd be arriving late as I had something VERY important to deal with, and then tried to get some sleep, despite the build up of the "new shoe excitement."
DHL arrived the next day, and I signed for the package and tore open the packaging. It was obviously a shoe box, so when I say tore, I should probably say I ripped the paper off with the urgency of fashion-obsessed shoe lover who was about to own their first pair of Alaïa shoes. A serious, frenetic, desperate urgency.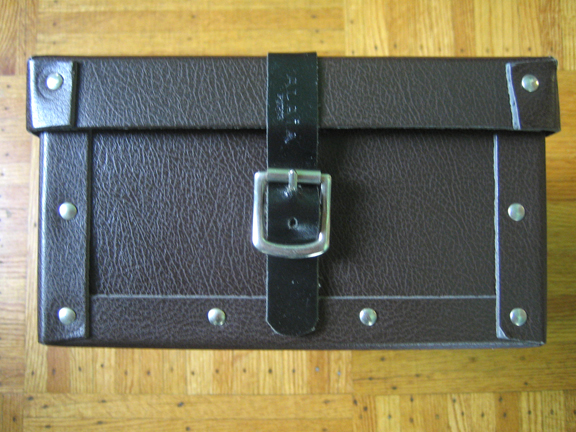 But this is were the story takes a turn. Normally you'd tear open the paper and tear open the box to see the shoes. But the box required a moment of appreciation. More than a moment. Alaïa shoes come packaged in a box that is unrivaled by any other shoe brand (I haven't seen them all, but I've never seen something like this. And I've seen my fair share of shoe boxes.) It is an archive box with a leather strap and a buckle. You know right there and then, you are dealing with a serious pair of shoes.
Once I got over the beauty of the box, I undid the strap and saw two shoe bags laying side by side, both in that beautiful dusty pink colour that Alaïa uses for the soles and lining of his shoes, as well as the dust bags. I opened a dust bag and my heart skipped a beat. These were the shoes I had eyed in Colette, the ones with the incredible straps that wrapped around the heel.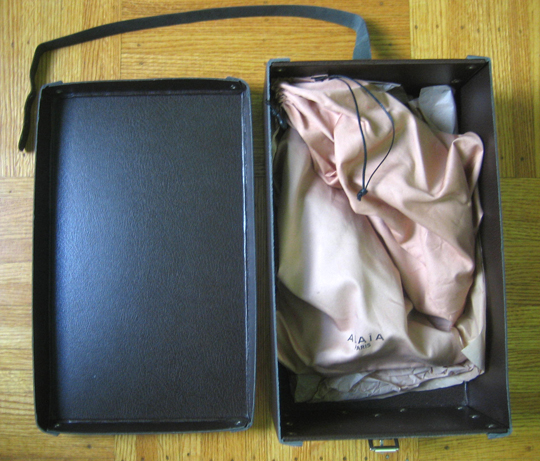 At that stage, I knew two things. 1- That I was indebted for life to Florence and Nora, and 2 – I would need to find a very special event to wear these Alaïa shoes, since they had a dusty pink satin heel. This means they won't work at a party, where drinks are likely to be spilled. Nothing where you may be out in the rain for more than two seconds. Not a dinner, since they'd be wasted hidden under a table. And no event where I was likely to be on my feet for more than an hour, because they were HIGH. And extremely fragile.
Part 2: The Debut
A few months later, an opportunity to christen the Alaïa shoes came about. I was in the process of starting my own business at the time, and therefore had no income so I was waitressing. I used to waitress in a horrible restaurant in Covent Garden, which I will refer to as the Crack Pipe (not its real name, although a crack pipe would have been far more pleasant than this mouse-infested hell hole.) The Crack Pipe was quite near to the Royal Opera House, and one day a customer left a brochure in the restaurant, with the opera schedule. Tom and I had always promised ourselves we would go to the opera together one day, and I was just waiting to find one that was worth the expensive ticket price. And there it was, La Traviata was playing at the opera house, and that is my favourite opera. But the problem was, the production had already begun, which meant there was a very slim chance there'd be any tickets left.
I ran to the Royal Opera House and was told there were a few tickets left, either limited visibility nose-bleeder seats for $40 each, or Stalls Circle Left, for $400 each. Me being the person who always chooses the cheapest option (NOT), I forked over a week's worth of waitressing wages to go to the opera and sit Stalls Circle Left for La Traviata.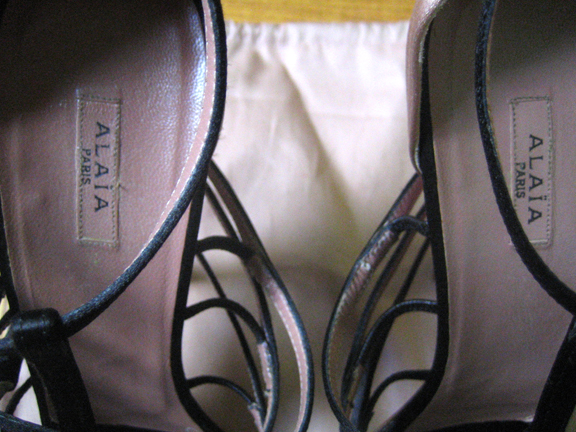 Of course now the problem was the date. Tom would have been perfect, as he is the perfect English gentleman, owns a suit (not a given considering the crowd I used to frequent), and would have stayed awake throughout the whole show. But he was not my boyfriend at the time, just my MBFF. Tom was the perfect male best friend forever (our dates were expensive restaurants and fancy political events, he always called me back, I got on well with his Moms) without any of the emotional "love" stuff that can get messy. Instead, Ben was my boyfriend. And Ben is very particular about his money, which he had his fair share of. Ben would spend money on Eames chairs, botox, and La Prairie eye cream, but not to take me out to dinner. And certainly not the opera. (By the way, the La Prairie was for himself, I was not allowed to touch his expensive creams.)
I offered the ticket to Ben, but told him there was no pressure, I could go with Tom. But to my dismay, he wanted to be my date. We planned his outfit (turtleneck sweater, trousers, blazer) and I planned mine. To be honest, I can't even remember what I wore, only that it involved the dual debut of my beautiful mink stole, and my Alaïa shoes.
Ben told me he would come to pick me up. Now here is where I should perhaps blame myself, because obviously, I hadn't made myself clear about the conditions in which he should pick me up. Ben owned a giant white van which he used to cart around his vintage 1960's furniture (that's his business, so if you are looking for beautiful 60's furniture, check out his store.) Ben also owned a 60's Volvo sports car. Some would think that for a trip to the opera, the sports car would have been the better option. But not Ben. He drove the white van. With the broken passenger door. So the passenger had to crawl over the driver's side to get to their seat. And no heating. And no music. And filled with van driver garbage: food , tools, whatever. Not a good start to the evening.
After that, the night went downhill. He almost dozed off during the performance, complained about the price of drinks (yet had no problem with me spending a week's wages on our tickets), argued with me about where to have desert after, and then complained about the price of the taxi home (I had refused to go in the van.) Let's just say that was the beginning of the end of Ben and I. But the shoes looked amazing, and their christening, a night at the Royal Opera House, was exactly what they deserved.
Now all I need is an opportunity to wear the shoes again. Have they been wasted, sitting in a box for 6 years, only to be taken out for caressing and admiration? No, they are classic, and will always look beautiful. And now that I know they are overdue for an outing, I think they will be taking me out soon.
Read my other Fashion Moments here.
(Tom, if you are reading this, can I just say that you should have been my date to the opera. I miss our platonic oyster and champagne feasts. I miss insulting Daily Mail readers with you. I miss our seamless transitioning between tea rooms with Bentleys parked outside to smelly Camden pubs with stolen bicycles outside. Come visit us in Vancouver!)