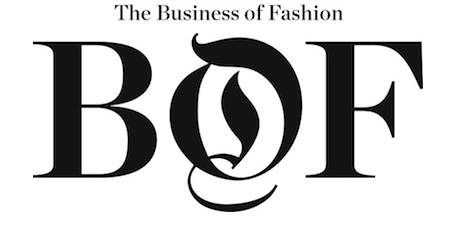 I am pleased to announce that I will be hosting my first event in Vancouver. I know most of my readers are not in Vancouver, so I'll try and limit coverage to two posts, but I am very excited! The event, whose theme is "The Business of Fashion and the Digital Revolution," will be an intimate affair with Imran Amed, the founder and editor of the Business of Fashion. You may have heard me harp on about how much I love his blog, but it is basically the best fashion industry blog in existence. If you are in the industry it is an absolute must-read. For those of you not working in the fashion industry, but fascinated with all of the ins and outs, it is a very good blog to read in order to keep yourself up to date.
I met Imran at Christmas, when he was visiting family in Vancouver. I knew he was coming back in August, so I suggested we do an event, which would not only give me the opportunity to associate myself with him and his blog (nice!) but also to get him some exposure over here. A lot of people read his blog, but hardly anyone knows he is a Canadian.
So we are doing a small event at OPUS Bar at the end of August, which will include a short onstage interview (discussing our evening's theme), followed by networking (yes, Vancouver people, I want to teach you how to network. A very underrated activity in these parts.) Of course none of this would have been made possible without OPUS Bar, who is providing the lovely venue, Vancouver College of Art and Design (one of the fantastic fashion schools I teach at), who is sponsoring the event, and to Skyy, for making sure the cocktails will have lots of vodka.

If you really should have been invited (you are local media or industry) and you haven't been, then please get in touch. And to some of my darling students, particularly the ones who have been Searching for Style subscribers since day one and never failed to get good grades…you may be in luck. I might be extending a few invitations out to students closer to the event date.
(Oops, more special thanks to Fiona, Bronte, and Johana. You guys are awesome.)