It seems crazy to be thinking about coats since I went to the beach yesterday, but when I think about fall fashion, I always think about coats and shoes. My ideal winter outfit always involves cold weather and lots of sun, so I can be wrapped up in a fabulous coat or jacket, but still wearing sunglasses (and not carrying an umbrella!) This fall might be a depressing one on the shopping front, I think I am buying a house, and therefore I need to spend my money on boring things like a new car (usually this would be exciting, but the one we are looking at is "practical" ugh) and a guest room bed. Not much money left over for shopping. Thankfully I've already bought my fall shoes, from Finsk of course, and I am trying to plan how I'll be wearing them once it gets cold.
So this is part of a new feature on Searching for Style, The Stylish Dresser, which will feature some of the most stylish fashion pieces available on the web. Today's post features fall outerwear.
This Acne Hydra oversized bomber jacket is to die for. I want it SO badly. It has a fur lined hood, the silhouette is perfect, and it looks effortless. Acne make the best oversized outerwear (remember their parkas? I never got one, and I regret it.) It is $700 USD, if I buy one more thing this fall, this might have to be it. Available from Acne online.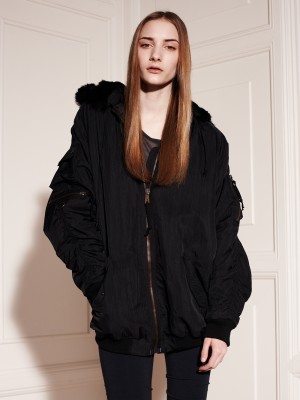 This boucle coat from Pop by PPQ is very cool. I like that it has a close-fitting cocoon shape, and looks like the type of coat you can snuggle in during the cold months. I rarely favour multi-coloured outerwear, but somehow the colours here work, and are quite versatile. Clara boucle cape coat for £89 from Very.co.uk.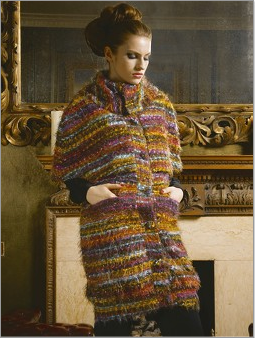 Living in Vancouver, all you probably need is a raincoat. I'm still longing for oversized when it comes to outerwear, and I love that this one is shiny. But I have to say the model and her ridiculous hair turns me off. Raincoat by pushBUTTON, £125 on Asos.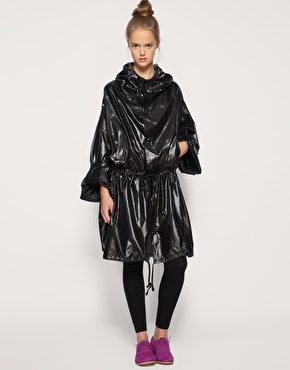 This last one is the piece de resistance. Ever since I saw my friend Jen in London wearing a leather trenchcoat, I've been longing for one of my own. I doubt I'll ever be able to afford this one, which is $9, 420 USD, but I can definitely stare at it. Leather trench coat by Alexander McQueen from Net A Porter.