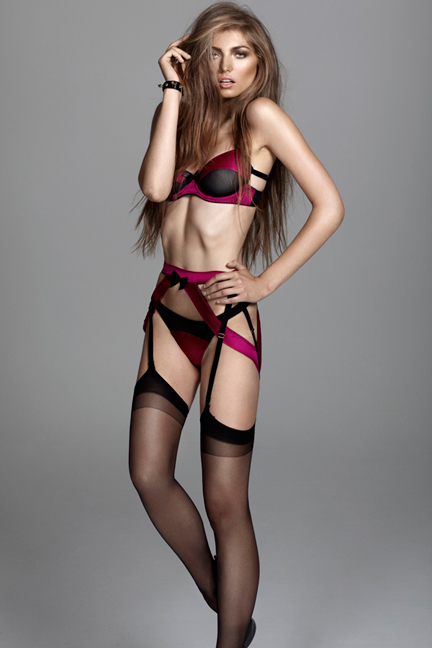 Bordelle is a British luxury lingerie brand whose sexy collections combine light fetish influences, luxury, and incredible construction. Unfortunately, the brand has not moved on much since it started a few years ago, their signature strap designs seem to dominate almost every collection. I'd like to see them develop more of the super classy pieces (seen directly below), that seem to double as shapewear, and are therefore practical.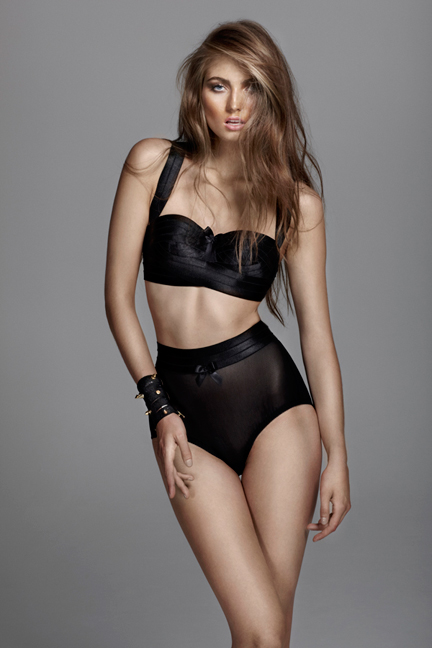 I tried on some of their pieces a few years ago in London, and although I love the designs, I struggle to spend upwards of $250 on a bra. I think the most expensive bra I have bought was $200, but that was from a very well-known, established French brand whose designs are classic but they use the most exquisite fabrics and the fit is perfect. With smaller brands, the fit is rarely as good because they don't have enough resources to dedicate to perfecting a bra (this is a very expensive process, I know, I used to have a lingerie company.) The other issue I have with spending $250+ on a bra is that hardly anyone sees it. Yes, I know it is about how the lingerie makes the wearer feel, not what others perceive, but I can feel pretty damn good in a $200 bra, I don't need to spend $300 to be happy. That is why lingerie is never as revered as fashion, because a big part of fashion is about dressing for others, and not many people see your lingerie, and therefore it doesn't get bought that much. Most people buy underwear for replacement, which is quite boring.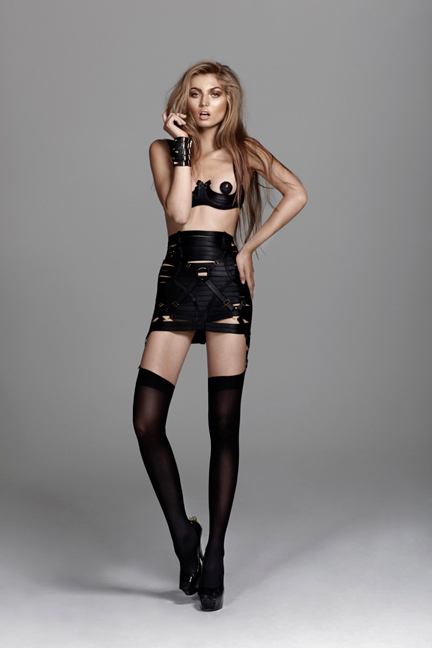 Anyway, I shouldn't snub the lingerie industry like this, it is fantastic and a great set of underwear not only makes you look good, but it also makes you feel great and holds everything in place. And Bordelle's designs are fantastic, anyone that manages to put studs and spikes onto lingerie is in my good books.
Don't forget to fill out my reader's survey! It only takes 5 minutes of your time, and you could enter to win a pair of these amazing Fluevog studded ankle boots!
Click here to take the Searching for Style reader's survey now.
Survey and competition close on October 24th.
Images from Trendland.