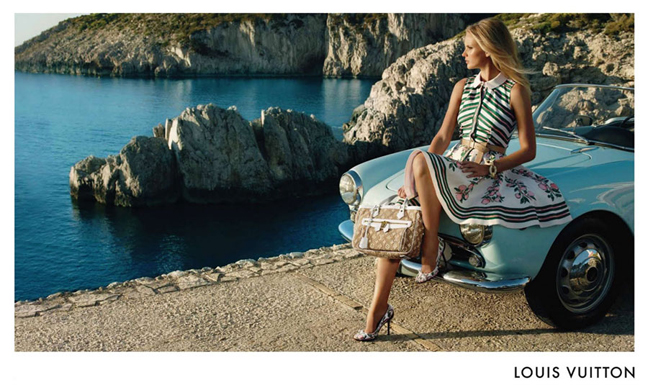 I love this ad, and I can't really figure out why. The backdrop is beautiful, and although it certainly isn't "off brand" for Louis Vuitton, it feels very different to their usual campaigns. The colours look great and the dress looks absolutely stunning. I guess I just want that car, want that dress, want to be near beautiful blue water, and want to look like that model.
Model Anne Vyalitsyna and photographer Mark Segal.
Image source: Design Scene.