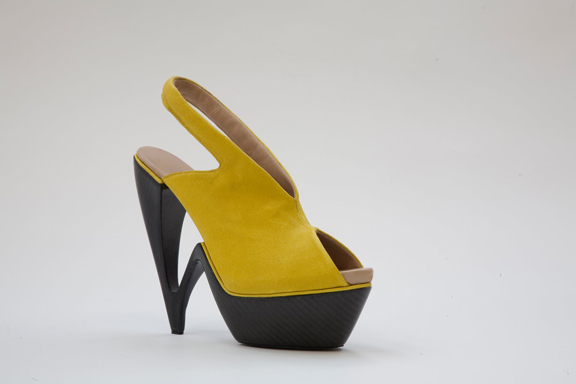 Sometimes I see student work and it makes me want to go back to school. Design school is the time to be creative and not have to worry about customers, markets, pricing, margins, blah, blah, blah. These shoes are by Zuzana Serbak, a recent graduate in the Masters of Footwear and Fashion Design from Academy of Arts, Architecture and Design in Prague. It appears she is looking for a job, so it is unlikely we will see this collection go into production, which is a shame as it is beautiful. Hopefully she will end up designing for a brand that doesn't let her design skills go to waste.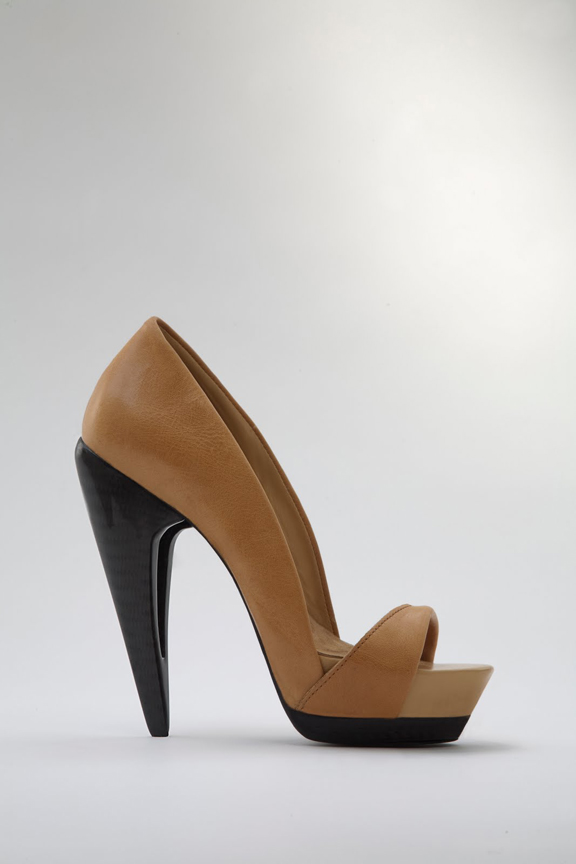 Here's a blurb from her blog:
"Inspired by a definition of 'composites', this is an experimental work using composite materials such as carbon fibre for heels and shank piece or specially developed silicone reinforced fabric/ suede. Composite materials allow to define a new innovative construction replacing common reinforcements by an exclusive high- tech materials. More than a footwear collection this shows a scale of concepts and applications."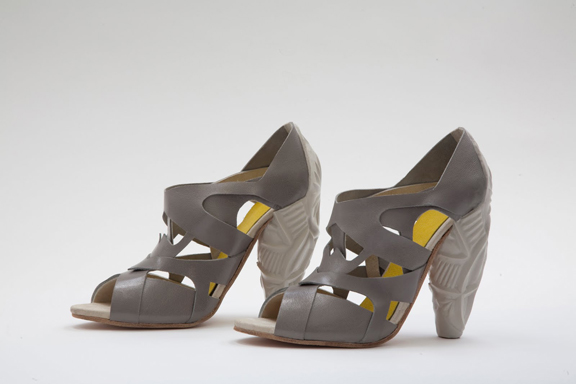 Thanks to Style Diggers for introducing me to these amazing shoes!
p.s. Some of you may have noticed that Searching for Style had a slight makeover on the weekend. We tweaked a few things, that's all. My Tumblr onto the side panel now, and I've added a few more blogs to my Reading List.