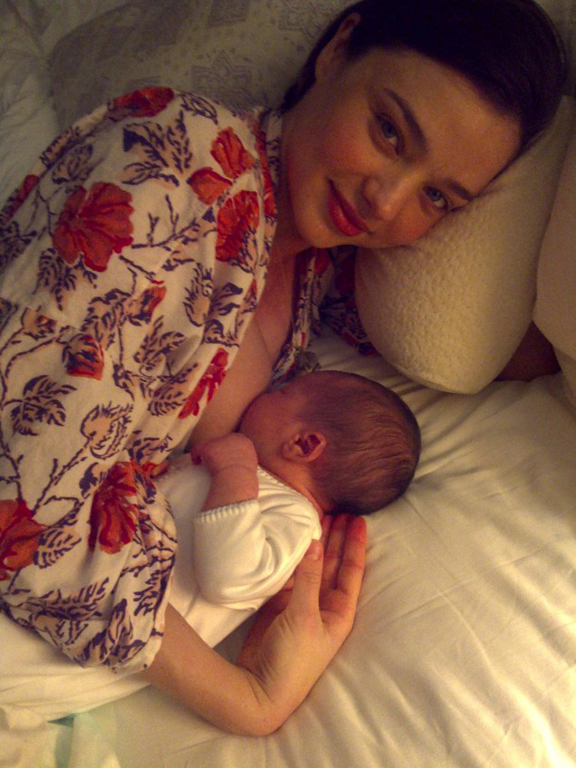 This recently released photo is the first one of Victoria's Secret model Miranda Kerr and actor Orlando Bloom's baby, named Flynn. Although it is a cute picture, it makes me sad that they'd publish this on their blog. Is this what people do now? I mean, its one thing sending out newborn photos to close friends and family, but why would you publish something like this for the whole world to see? The baby is less than 3 weeks old. Kerr and Bloom don't strike me as the types to want to publicize some of the most intimate moments of their entire life. It would have been different if it had been Kim Kardashian, who will probably release a film of herself in labour.
I hate that everyone puts everything online now. Even these precious moments. It is sad. And it is even sadder that the whole world await photos like this. I'm sure the next big story will be when Kerr loses all her baby weight 6 weeks after giving birth, and is back modeling for Victoria's Secret. Or something like that.
Although on reflection, I guess this is better than letting OK! magazine pay them $1 million dollars to take this photo, and splash it on the cover of their tacky magazine.
Photo source.