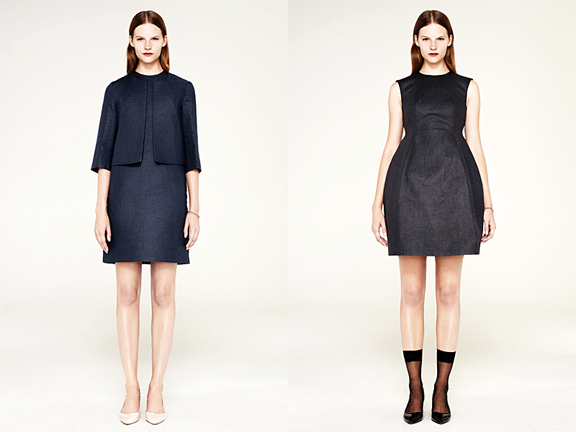 Actually, this should be a loathe post because I hate COS. HATE. I find it monumentally frustrating that the best clothing brand in the entire world is unavailable online, and only has a few stores dotted around Europe. COS you suck! Ok, you are thinking, best clothing brand in the world? I'd say yes. Yes, because I can't afford to buy all of my clothing from luxury brands, therefore I need a brand that is affordable, high quality, looks expensive, always does amazing designs, is simple but interesting, and looks better than most of the stuff on the catwalks. That is COS. I go into the store and start to panic because I end up heading to the change room with 40 things to try on, and I've only been through a quarter of the store.
And these photos only touch on the amazing-ness of COS. Their t-shirts, swimwear, underwear, and huge womenswear collections are simply perfect. If I had to live with one clothing brand for the next 5 years (not counting shoes and accessories) I would say "Give me COS and I am happy." Can't wait to go to their London store in a few weeks!
Images from TookLookBook.