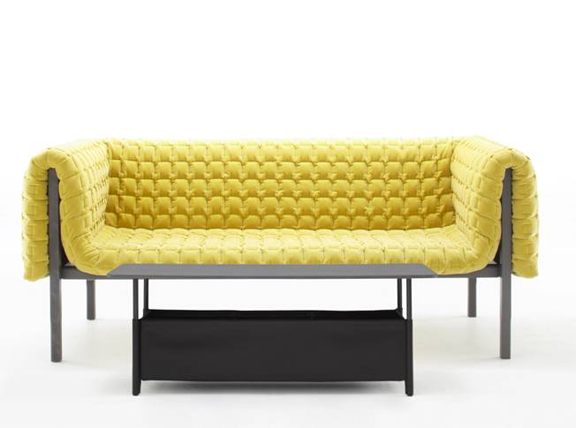 Furniture is one of those things I rarely spend money on. I found myself so disgusted by an ex-boyfriend who thought it was acceptable to spend $5,000 on an Eames chair, but wouldn't buy me dinner (I was just out of university then) that it turned me of the whole concept. But now that I am a homeowner, and I know I won't be schlepping my household contents from one crappy London apartment to another every few years, I can start to think about investing in furniture.
First, I need a dining room table. And then I'll probably need to buy baby furniture (boring), as I've got one of those due to arrive at the beginning of July. But I'd also like some of this stuff, designed by Inga Sempe for Ligne Roset (although a bed is probably the last thing I'll be needing, as I've heard those don't get used the first few months of motherhood.) But let's not even get into pricing, as I'm sure a few of these pieces will cover my future child's university tuition.
Images from the David Report Blog.