Read my introduction on Guy Bourdin.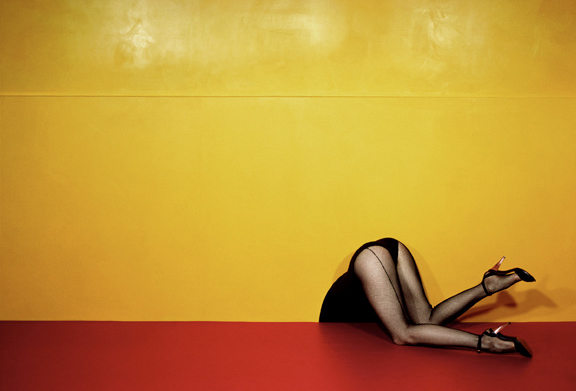 This is the third part of my Guy Bourdin Pretty Pictures (read part one -Vogue, and part two – Beauty) and probably my favourite of the series. The photos are campaigns for the footwear brand Charles Jourdan, which is a brand that still exists but it isn't the same as it was in the back in the day. (I have a pair of his "back in the day" shoes and I love them.)
Anyway, these campaigns are awesome. I love that the shoes are just a detail in an amazing image, so much better than a footwear ad with a model blatantly showing off a shoe.
All images from the Guy Bourdin website.