I am rarely impressed by a magazine, and I think there are very few that are worth the cover price. Most magazines nowadays are full of shopping pages and brainless articles that can be digested in less than 5 minutes. I am also sick of boring celebrity cover stars and predictable photoshoots. I read InStyle yesterday (someone left it on a seat in the airport, I did NOT buy it) and it took me about ten minutes to digest the entire thing, and nothing, NOTHING was retained. It was all shopping pages and celebrity crap (I know that is the purpose of the magazine, but come on, surely there can be some content related to celebrities that is not just fluff?)
Anyway, the latest LOVE magazine covers are incredibly unimaginative. Kate Moss feels SO over, and the only way I'd be pleasantly surprised to see her on the cover of a magazine cover would be if someone did something new with her, but this is not the case. Instead, we get a black and white cover of her wearing a leather jacket, with the words "This is hardcore." Well, I can tell you right now that there is nothing hardcore about this cover at all, it is boring as hell.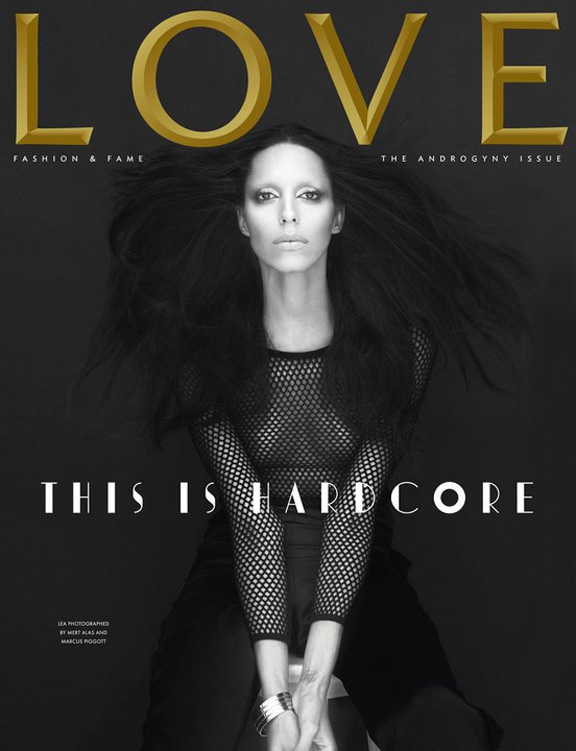 The other cover (LOVE magazine has a habit of releasing lots of versions of each issue, with different covers) features transvestite model Lea T, who has also been completely overexposed ever since his/her first Givenchy campaign. Sure, I get that we are trying to diversify our models, but it seems so pointless to grasp on to one "different" model and use them to death (Crystal Renn comes to mind, she's our "plus size" super model.) If the editors think we need more transvestite models, then find some, don't use the same one over and over again. And please don't tell me it is "hardcore" to put an over-exposed transvestite on a wannabe edgy magazine.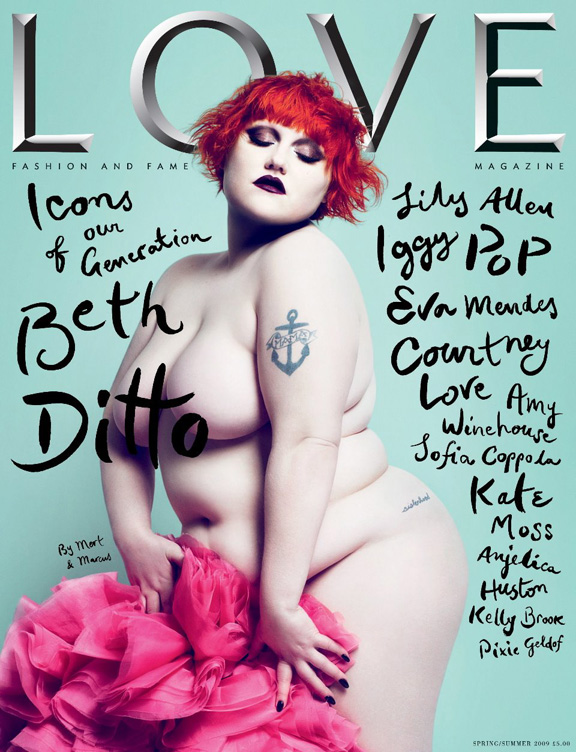 Yes, I sort of having a "thing" against LOVE magazine. I was so excited to buy the first issue, which featured Beth Ditto naked on the cover, but it ended up being like all the other ones, lacking content. Except with lots of high profile contributors. I also think that the only reason why Kate Moss is on the cover (come on! Kate Moss again!?!?) is because she is part of Katie Grand's (LOVE's editor) fashion clique.
Here's an excerpt from an old JC Report article about Fashion's Almighty Tribes (worth reading!)
"London's many tribes, by comparison, pale besides stylist Katie Grand's posse. A former classmate of Stella McCartney at Central Saint Martins and one-time girlfriend of both Rankin and Giles Deacon, Grand has enlisted the help of Luella Bartley and her former right hand Katie Hillier to cultivate her sought-after aesthetic eye. Her magic touch has rippled from Bottega Veneta to Louis Vuitton to Mulberry to Marc Jacobs, while models like Liberty Ross might have otherwise been ignored were it not for Grand. As they disperse between brands and titles, however, the members of this British design mafia continue to assist one other, helping to keep things decidedly "English"—and quite homogeneous in the race department."
Moss is certainly a part of that fashion tribe, as well as the people mentioned above, and I feel it was very late nineties/early noughties. Grand's LOVE magazine, while certainly the most "edgy" of the Conde Nast publications, lacks newness, content, and true innovation. That is what happens when you always work with a bunch of your close friends.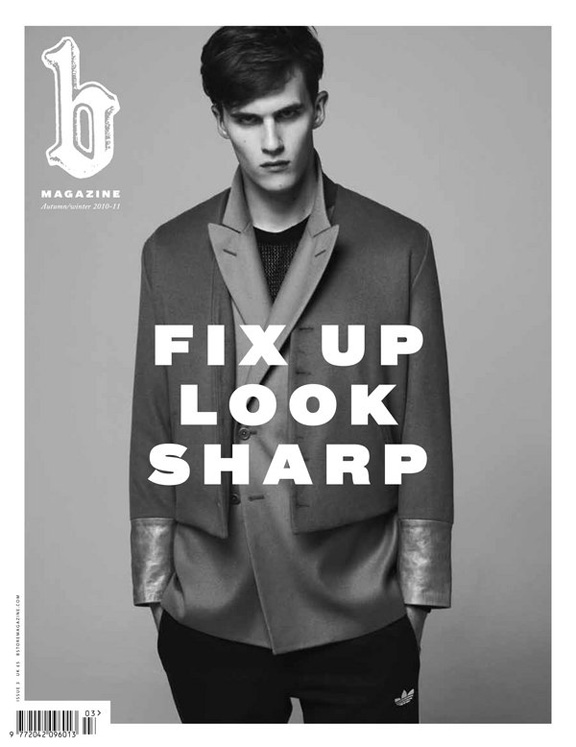 And while I am on the subject of magazines, I must say that the recent issue of B magazine (part of B Store in London) was a very refreshing read. First of all, there was stuff to read, secondly, a lot of interesting menswear, and thirdly, articles that were actually well-researched and well-written.