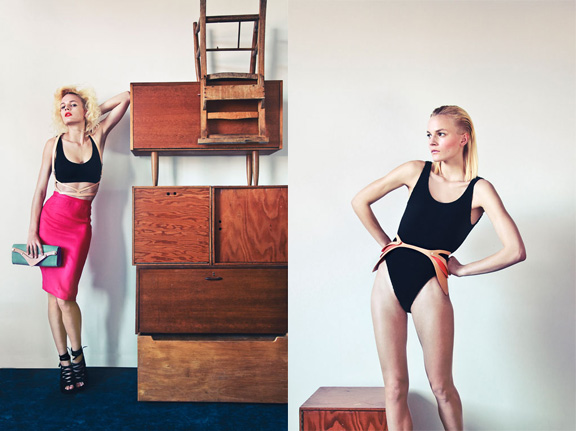 I've mentioned Fleet Ilya on this blog before, but this brand is long overdue a proper feature here. I was first introduced to the brand several years ago by a student in one of my lingerie design courses. Ever since then, I have been obsessed with the idea of getting myself some of their leather harness accessories (to wear over clothes, not as S&M accessories, that's just not my thing.) Hermès had leather harnesses in one of their recent collections, and I've also seen more mainstream brands like All Saints include harness pieces in their collection.

I love the idea of wearing a leather harness over a cocktail dress or a white t-shirt, and I think it is fantastic that Fleet Ilya has expanded his line to include more commercial pieces, like beautiful waist cincher belts and handbags, rather than just focus on the bondage pieces the brand initially sold (the Restraint collection.) I think this is definitely a brand to watch, as their handwriting is uniquely sculptural and I am sure he will be snatched up by a big brand to do accessories very, very soon.

All images from the Fleet Ilya website.