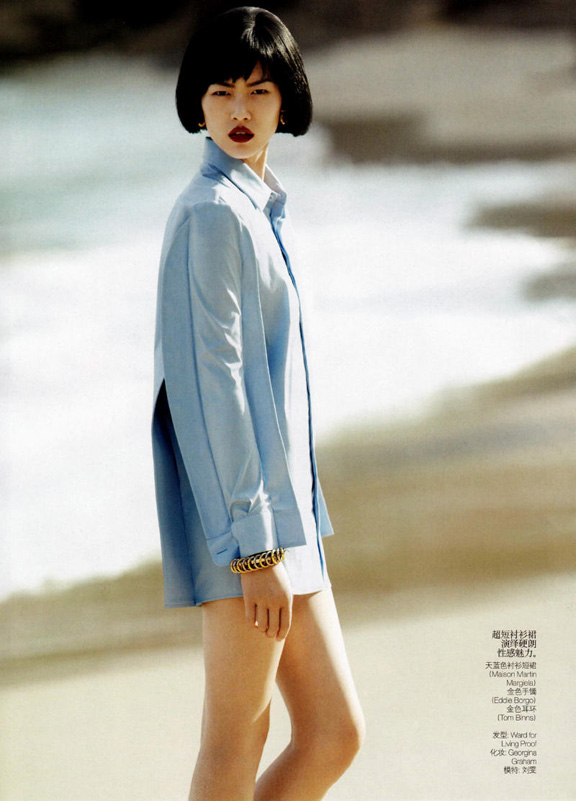 Several months ago I started compiling notes and links about some of the new Asian (primarily Chinese) models that had emerged on the fashion scene, to write a post about the invasion of the Asian models and how exciting it was. But I managed to accidentally erase all my notes, and then I got distracted by other things…
Now it seems that the promising appearance of tons of non-white models on the catwalks was nothing but a fickle fashion trend, as the last shows were apparently the whitest since 2008 (84.8% of the models being white.) This is quite depressing, as there is absolutely no reason why the catwalks should be dominated by Caucasians, there is no shortage of beautiful Asian and black girls, and the markets are so focused on China right now, why not have more ethnic girls on the catwalk? Sadly, I think it will be a while before we see more race diversity on the catwalks, and I think it will start when markets start taking a preference to non-white models. For example, if an ad campaign with a Chinese model resulted in more sales in China, I can guarantee that there would be WAY more Chinese girls modeling. But until that happens, I don't see the likelihood of much change.
Anyway, here is Liu Wen looking fabulous in Vogue China. What a babe, her serious Chinese eyes and crazy full lips are stunning. Photos by Hans Feurer and styling by Anne Christensen.
See the rest of the shoot on Fashion Gone Rogue.