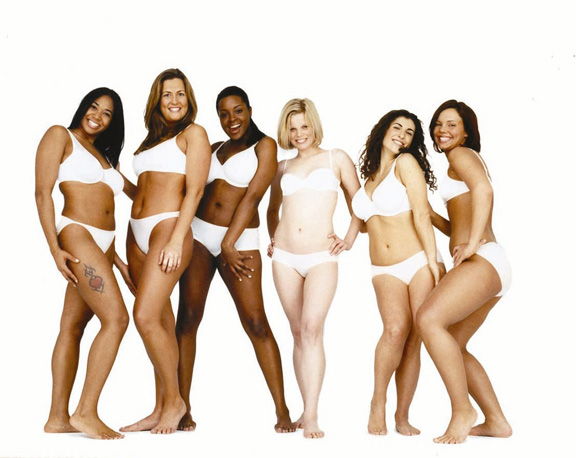 Dove sent me a really upsetting press release the other day. Unfortunately it wasn't about soap or body wash or any beauty product, it was about some global research they did about beauty and confidence. Prepare to be depressed.
Here are some of the findings:
Nearly half (47%) of Canadian girls between the ages of 10 and 17 have avoided social activities like going to the beach, participating in physical activities, going to school or giving an opinion because they feel badly about the way they look.

The Dove Real Truth About Beauty research found that by the age of 14 more than half (55%) of Canadian girls already feel pressure to be beautiful. By the time they are 29, this number increases to 96%. After the age of 14 girls increasingly become their own worst beauty critic. While only 10% of girls 10-14 put pressure on themselves to be beautiful, this number climbs to 59% of women 18-64.

While 13% of Canadian girls (ages 10-14) are comfortable calling themselves 'beautiful', this number slides to 6% for girls ages 15-17 and to only 3% for women (ages 18-64); the percentage of girls who claim to be confident declines from 76% of girls 10-14 to only 56% of girls 15-17.
I suppose these figures will have much more value if this research is ongoing, and we can compare them to results from 5, 10, and 20 years from now. Although I know I grew up in a very different world, where we weren't bombarded with internet images all the time, I do feel that mentalities were not that dissimilar. Perhaps not as bad as the ones above, but physical appearance has been an "issue" for women for as long as I can remember. Another point to consider is the growing number of people who are overweight and obese. Wouldn't the fact that there are more obese people today mean that confidence is lower?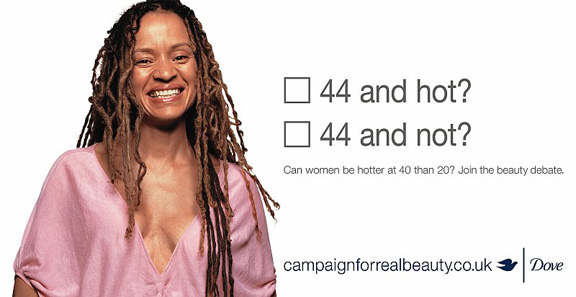 Regardless of these thoughts, the facts are still startling, particularly the first one and the fact that there is a 20% decrease in confidence from the ages of 10-14 to 15-17. How is this issue to be addressed? Dove has lots of interesting information on their website, which is worth reading if you are a girl under the age of 18. But I don't think Dove is powerful enough to solve the problem (which is a shame, since they seem to have pretty good intentions, even though they are ultimately trying to sell more product.) People's perceptions need to change, and women, or girls, need to be empowered by being lead to believe that physical appearance is not the only thing that matters, or that there is no standard definition of "beauty."
I started writing this post after having completed an article about how much I dislike Uggs and harem pants, etc… which makes me feel like a bit of a hypocrite. I personally don't address these issues very often on the blog, and I certainly don't feature enough body types in the images I choose (or "real' women, as they are sometimes called. But I've written about how I think that whole concept is highly annoying.) Should I be? Well, I most definitely would if someone would choose to take a fashion photo of someone who wasn't a size 2 or 4, traditional "beauty." But that happens very, very infrequently.
To make matters worse, Vogue has just released this video, entitled Bodies of Work, featuring models Joan Smalls, Raquel Zimmermann, and Daria Werbowy talking about their imperfections. The last thing anyone with "low self confidence" needs is to see some of the best bodies in the business talking about the problems they have with their bodies. Here are a few quotes from the clip.
"We all obviously have different shapes, but they all look good and we all work in our way to obtain that." -Joan Smalls. While I agree that not all model's bodies are identical, I don't see how she can claim that the three women below have "different" shapes. If their heads were cut off, I would definitely have trouble identifying which one was which, and I wouldn't wonder if one was Beth Ditto.
"I have my Dad's legs, I swear to you, my Dad's legs." -Daria Werbowy while she modeled the dress above. I don't exactly feel sorry for her. And I guess her Dad has pretty hot legs, then.
"Some of the models (backstage), you'd be surprised that their body isn't perfect either…Don't be fooled by models being perfect specimens, because they are far from that." -Joan Smalls. She might be right, some of them have an ugly toe, or a birthmark on their back, or a wrinkle on their neck. But Smalls obviously has a different idea of "perfection" than a normal person.
On a last note, products like this push up bikini by Abercrombie, aimed at 7 year old girls, are certainly not doing much to solve this problem.