I have this insane urge to run out and buy trousers. I've never been a trouser type of person (I only own two pairs) but now that I am pregnant, I am totally envious of items of clothing that require waistlines. I feel like wearing loose t-shirts and cute cropped, low waisted trousers all summer. But instead I'll be wearing easy-to-breastfeed-from tops and probably whatever the hell I can fit around my waist. For those of you with waistlines out there, here are some really cute trousers for summer, all available for purchase online.
Gap's wide cuff pants come in grey or black, $69.50.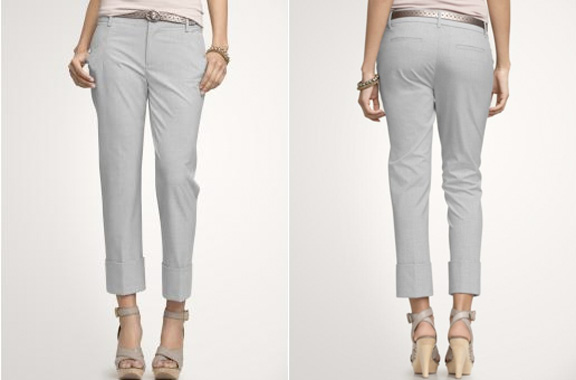 Dace's Timothy pant comes in black, tan , or teal. Remember a few weeks ago when I said that it was very, very hard to pull off elastic waistbands? Well here is an examples of a good elastic waistband. $160.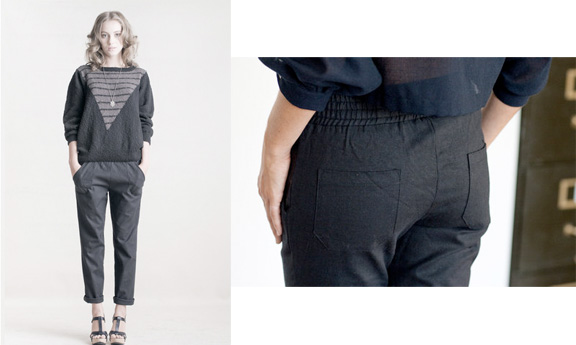 Probably my favourite of the four, this is DKNY's Narrow Pant. I love the optional bow belt. $195.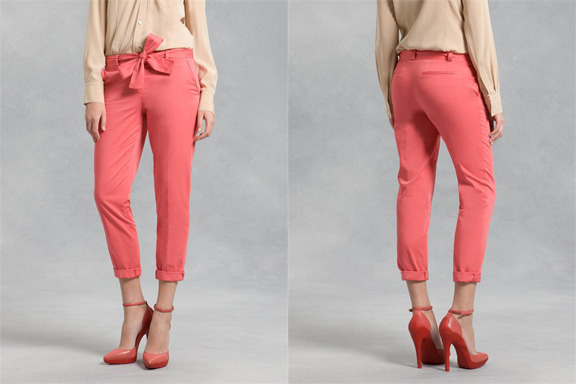 J Brand's Earhart Flight Pants look great, but I'd say they are too expensive at $295. Wait until they go on sale?