Hermès tableware is one of those things that really only suits the super rich. Sure, I have a set of the coffee cups (a fantastic wedding present from some of my lovely Paris friends) but they spend most of their time living in their pretty orange boxes. I am simply too scared to use them. What if I broke one? I almost want to buy a fifth cup and saucer, so that if I do break one, I can still have a set of four. You'd need to be really rich to have the confidence to use this stuff, or maybe I am mistaking wealth for just being ridiculously paranoid.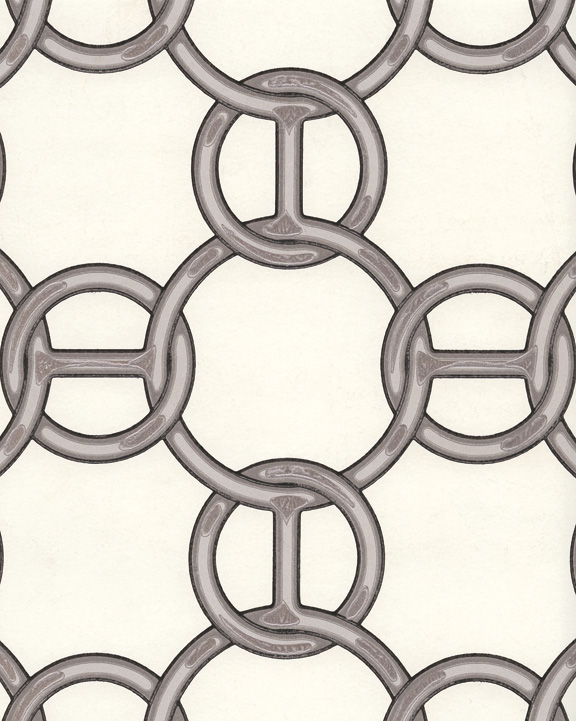 You can assume I won't be wallpapering my house in this gorgeous Hermès wallpaper, which looks amazing but is not really suited to houses that will have dogs and children smearing stuff on the walls. Ok, the dog doesn't smear stuff, but I am sure the child will. In my fantasy world I'd love a powder room with the Fil D'Argent chains wallpaper (above), and a library with a wall of the Bibliotheque paper (below) which I am sure would inspire me to be a better writer. Until then, I'll have to settle for the boring cream coloured paint in our office/guest room.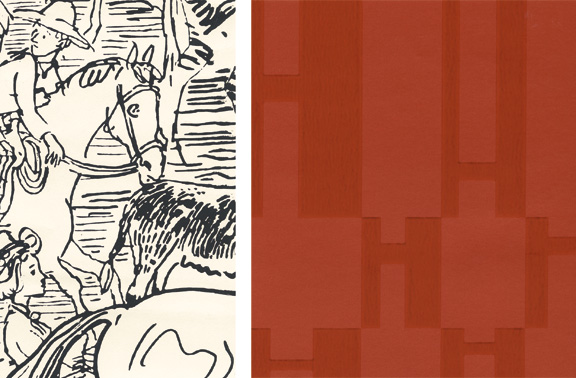 P.S. This is a pre-programmed blog post because I am taking a few baby days off! Will be back with fresh content very soon!