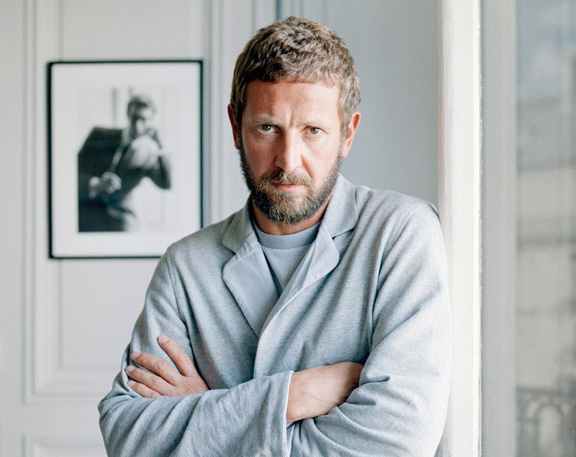 Stefano Pilati,Yves Saint Laurent's designer, made some really interesting comments about bloggers in a WWD interview.
"I pay attention to all of them and I'm very scared," he says. "Because who are these people? I would like to sit with them and ask them where they come from. Because it's very easy to judge from your bed. At the same time, I'm fascinated. I'm fascinated by this era and this medium. If people are thirsty about fashion, I like to have a dialogue, but now it's not a two-way dialogue; it's a one-way dialogue."
Well I'd like to put myself forward and engage in a dialogue with Pilati. I'd be happy to tell him where I come from (a fashion background), I don't work on my bed (I do have an office, thanks) and would love to have the opportunity to discuss his work with him. I think it would be great to have more designers open up dialogues with their fans and critics. I think that is where the industry is headed, not many brands can hide anymore, it is all about dialogue, and listening to the people. So yeah, Stefano, call me. Let's talk.
On that note, Vanessa Friedman wrote a really interesting blog about Burberry's online presence, apparently they aren't rated very high because they don't allow their fans to comment. While I love elements of the Burberry brand, I haven't been too impressed with their recent collections, and I certainly do not rate their Art of the Trench website (who wants to see photo after photo of people wearing trench coats? It gets boring!), or their horrible "sponsored" indie bands. This article was spot on.
Image source.