These Sonia Rykiel shoes are definitely in my top three of favourite shoes. They may not look like much, but they were spectacular when I first got them, as no one was doing studded shoes at the time (whereas now, EVERYONE is doing studded shoes.) They are most definitely a F**k Me shoe, and let's just say they proved their worth. They live in a box labelled "The Shoes" and they've been to many parties, but I wanted to tell you about one that involved a five star hotel, a rock star, and little ole me.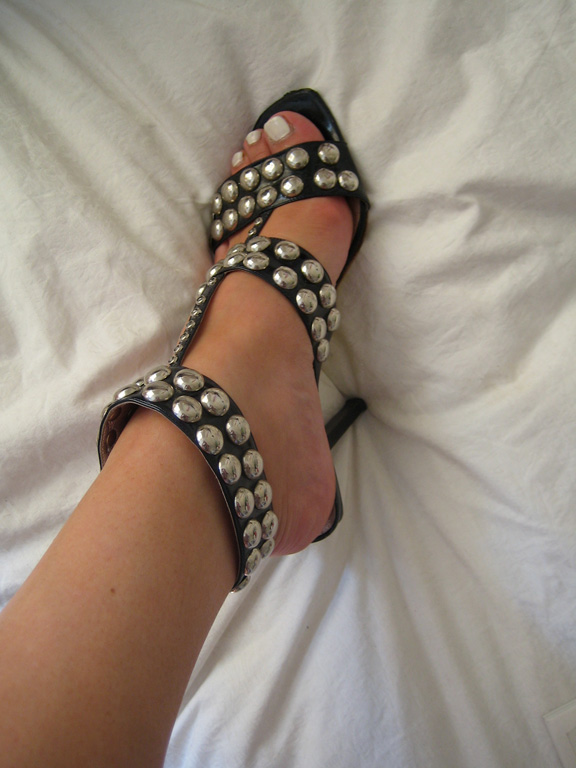 One of my very good friends works as the designer for L'Wren Scott, which means she has had numerous dealings with Mick Jagger (L'Wren's boyfriend.) One day she was in London and she invited me to the premiere of Martin Scorcese's Rolling Stones film, Shine a Light. I shouldn't make it sound like some sort of casual invitation, because at the time, I was going crazy with excitement. She said we'd get to walk the red carpet and the whole band would be there, so naturally I was beyond myself. Of course I wore the studded Sonia Rykiel shoes, the decision wasn't mine, it was theirs. They were the type of shoes who decided when they felt like going out. That's why they are The Shoes.
I met my friend at Claridges (Mick stayed there when there was something big going on, so the paparazzi wasn't camped outside his London home) and we headed towards Leicester Square for the premiere. I haven't been to any other movie premieres, so I can't comment on the number of poeple crowded outside the cinema, at least not in comparison to a film like Harry Potter, but there was definitely thousands of poeple waiting to catch a glimpse of the Stones.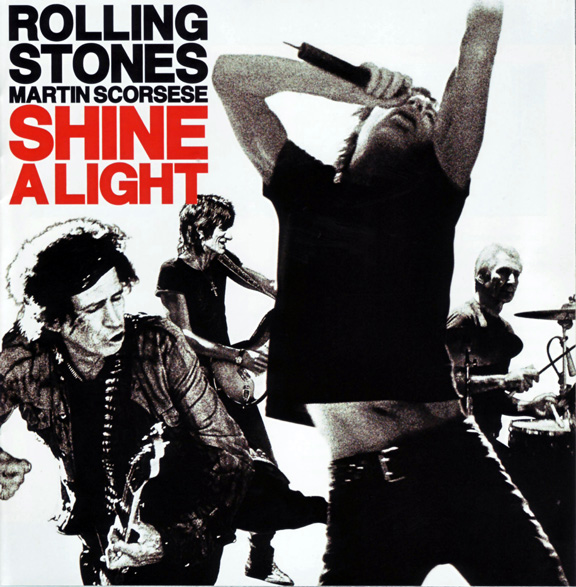 It was quite difficult for us to navigate the crowd and get ourselves onto the red carpet, but we managed to time it so we were stepping onto the red carpet at the same time as the Rolling Stones. I was totally starstruck as we walked behind them, in fact, the whole experience was pretty crazy since there was a billion (ok, slight exaggeration) flashes flashing and fans screaming as we walked towards the cinema entrance. The Shoes loved every minute of it.
The movie itself was pretty good, worth seeing in a cinema as it felt like we were at an actual concert, but the real fun started after the premiere. We went back to Claridges and had a drink in the bar, when L'Wren called my friend and told her to come up to the Penthouse for a small party. She invited me to join her, and suddenly I found myself in a small, intimate party in Mick Jagger's penthouse at Claridges. I'd like to say I don't have regrets in life, but to be honest, I really regret not having said hello to him that night. He was walking around talking to most of the people there, and I should have just gotten the nerves to say hi. But I didn't. (The Shoes were pissed off at me for missing that opportunity.)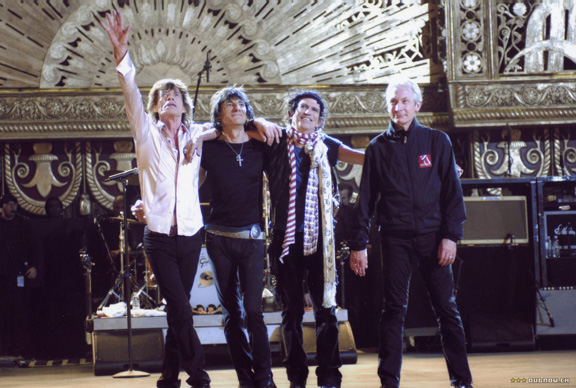 Regardless, the party was great fun and I think I may have indulged in a bit too much champagne, as the defining moment of the evening took place as I tripped coming out of the penthouse. Thankfully it was only in view of a small group of people I knew, but I somehow manged to fall down a step and simultaneously tear both heels of The Shoes. Most people would have despaired, but I laughed knowing that this would make the evening even more memorable, and also because I had the best shoe repair in the world so the problem could be solved.
I walked out of the hotel in my new flat studded sandals (with a weird arch…) and had them repaired the next day. And The Shoes didn't mind, they know great nights out always carry a risk, and fashion can sometimes leave scars.
Read other Fashion Moments…
You Can't Wear Heels in A Pool
The Dream Shoe