The rumours that Kanye West is starting his own fashion line come as no surprise, but they make me sick to my stomach. Not because it means that his line will take the spot of a REAL designer in the department stores, not because he will say stupid things about it (in fact, I look forward to that, it gives me something to make fun of), but because rumour has it that Louise Wilson, the course director from Central Saint Martins MA fashion course, is consulting on the project.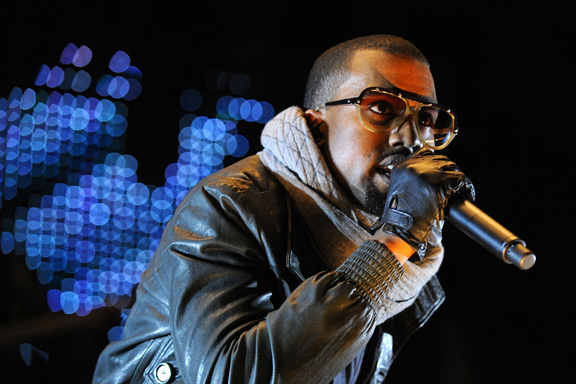 This is a woman of great integrity, who has trained some of the greatest new designers of the past ten years, so I can't understand why she would sink to this level. Actually, I can. Contrary to popular belief, St Martins is not a money machine, in fact, the school could do with some extra cash (or at least it could when I was there. The facilities are not…top notch.) I am going to presume that if these horrific rumours are true, she is only doing it to raise more money for the school.
Regardless of the reasoning, it makes me so, so sad that my alma mater is going to be involved in a fashion project with Kanye West. I wonder if St. Martins can recover from this? They are an art school, whose purpose is to train future creative talent. They are not a consultancy agency who help celebrities make money from fashion collections, the very celebrities who take jobs away from their alumni, because 'everyone" can be a designer now. Ugh. This is very, very depressing. Hopefully these rumours are false.
UPDATED: Louise Wilson has confirmed that she is NOT working on a collection with Kanye West, but that she has met him and he did give a donation to the school (see, I told you!) She also confirmed that he is working on a collection with Louise Goldin, and that we shouldn't dismiss it. Apparently it will be good.
Read more about the legendary Louise Wilson here. Image source.