I would LOVE to have a very long holiday on a fancy yacht with my husband, but somehow I am not at all envious of Kate Moss' honeymoon. Look at these photos, what is wrong here?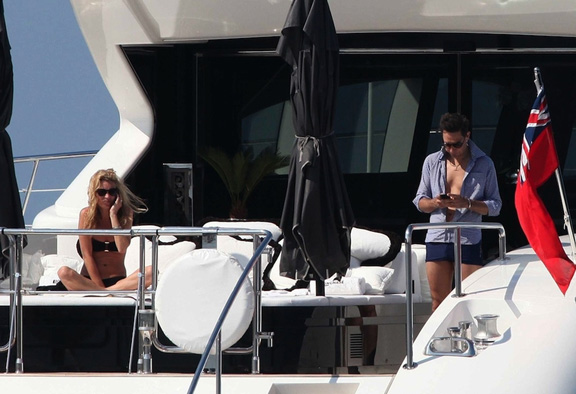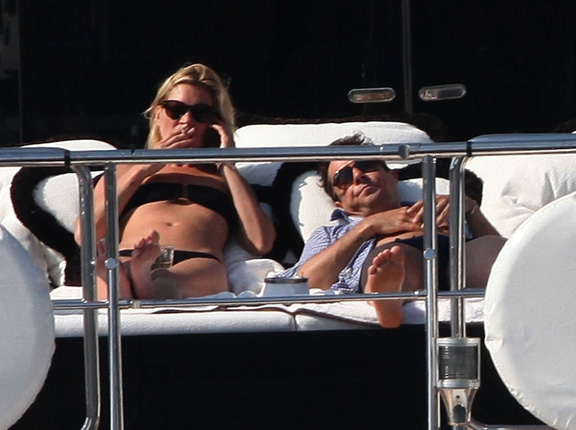 In every single one of them, either her or her husband (or both of them!) are on the phone! There are more after the link. If I had the means (money and time and no baby to deal with) to take a holiday like that, the first thing I would do is turn off my phone. Sure, I'd probably check emails a few times a week, first thing in the morning, but I would not be lounging around a yacht chatting on the phone! I'd be enjoying the company of my husband and a good book, with the Blackberry safely tucked away in a bag. This looks so sad!
Images from Stylecaster.