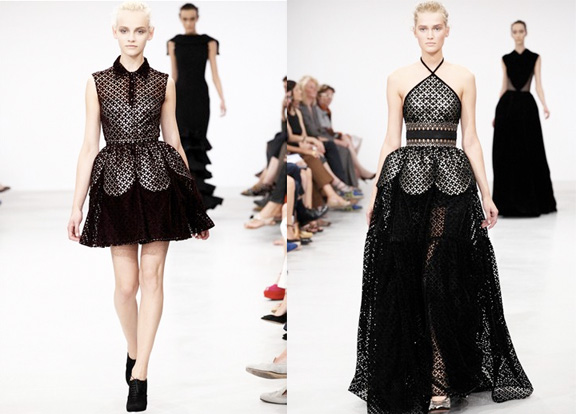 I finished my haute couture coverage last week, but Alaïa deserved a special post. I haven't done a Love/Loathe, because there is nothing to loathe here.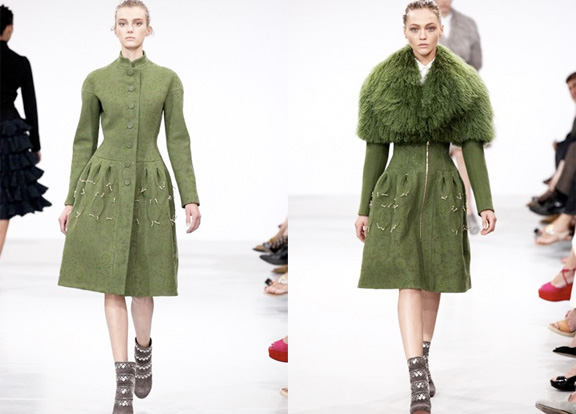 This was Alaïa's first official haute couture show, and one of his first runway shows in nearly ten years. He has always been clear that he will not confirm to the pressures and schedule of the industry, but I think his decision to show was a good one, as I believe his brand will finally begin to get the recognition it deserves.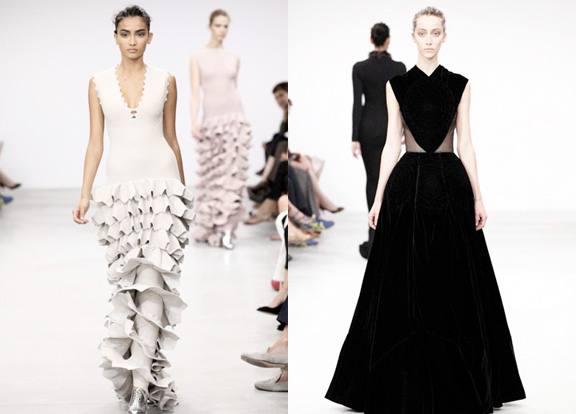 Alaïa is a perfectionist, and you can't see this unless you investigate his clothing up close. I was once told about a jacket that they sold for seven seasons in a row, because the first six seasons it wasn't delivered. Each time the jackets came back from the manufacturer ready to be delivered to the store, Alaïa rejected them on the basis that the quality wasn't good enough. You won't see any major luxury brands doing that, quality does not come before delivery.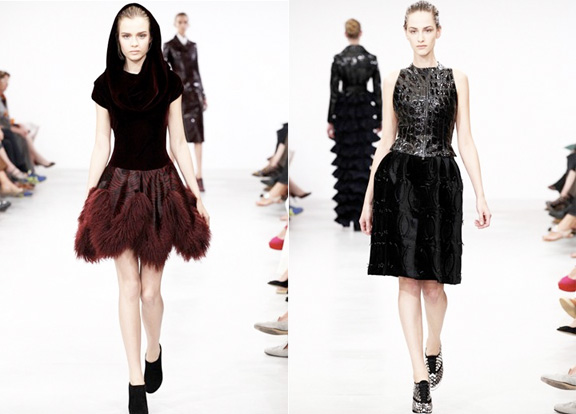 What you can see in these photos is the beautiful, sculptural shapes of the clothing, which would have involved very careful manipulation of fabric and lots of steaming and pressing. He truly is a master, and I am not surprised that Dior offered him the job as creative director (nor am I surprised that he turned it down.) And of course, being the critic that I am, I love the fact that he banned US Vogue from his show and he dissed Anna Wintour a few weeks back. Alaïa rules!
Image source.