Earlier this week I attended Holt Renfrew's fall preview, with their Vice President of Fashion Direction, Barbara Atkin. I love hearing Barbara speak, she does a great job of communicating the season's key styles by putting them into context with current trends and mindsets. This presentation taught me a few very interesting things, beyond the usual silhouettes, fabrics, and colours we can expect to see in store for fall, so I thought I'd share them.
1. Vancouver is Holt Renfrew's number one store. Number one! That was a shocker, I would have expected Toronto or Montreal to top their list. The reason why? She cited tourists and new Chinese money, plus their long time customers. I guess there is a lot of money in this town… "One salesperson in Vancouver smashed all the retailer's records by generating $4-million in business last year." (Globe and Mail)
2. Holt Renfrew is now translating their catalogue in Mandarin. I guess that's why Vancouver is the number one store…there are a lot of rich Chinese in this town.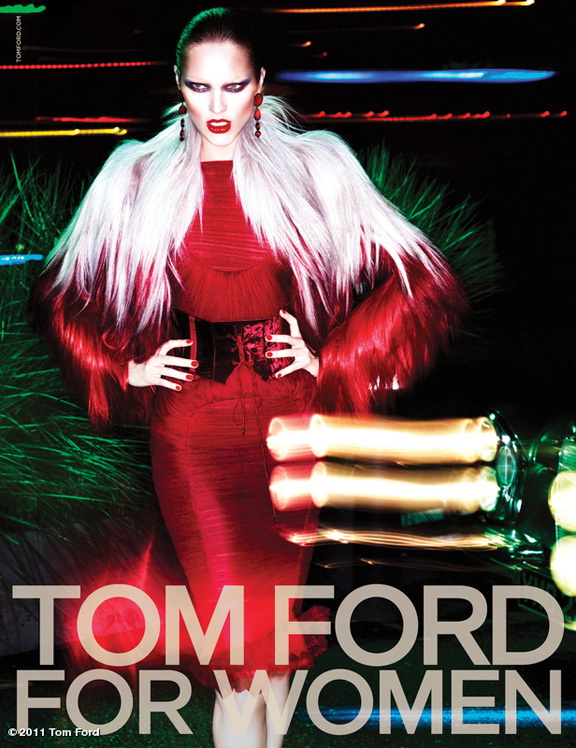 3. They are opening a Tom Ford boutique. That is exciting! When I asked about the price point, Atkin responded "unaffordable" so I guess I'll only be browsing. But I can't wait to see the furs!
4. They are carrying lots of lame celebrity collections, including Lucy in Disguise. This was particularly upsetting, since Lily Allen's collection is incredibly tacky and ugly. I wish Holt Renfrew would invest a little less in celebrity fashion, and more into local talent. I can't believe they aren't selling Jason Matlo one of Vancouver's most established designers, but they are selling House of Harlow 1960. Ugh.
5. Holt Renfrew is pulling back on promotions. They are trying to encourage poeple pay for products at full price, rather than waiting for sale, by encouraging a sense of urgency to buy. The "buy it now" concept is meant to make customers feel that if they don't buy something right away, it will sell out. So if you are hoping that special item is going to go on sale… keep in mind you might miss out.
There were some really beautiful pieces in the fall preview (my favourite was a Donna Karan cashmere, self-lined, draped coat) so here's hoping the Vancouver store will get more of the gorgeous luxury goods and less of the tacky celebrity crap.
Lily Allen photo source.