I am slightly annoyed at the popularity of the Savage Beauty McQueen exhibit at the Met. While I believe that McQueen deserves this attention (because he was an incredibly talented designer) I feel that the exhibition has become the equivalent of a Hollywood Blockbuster (a comparison made by Suzy Menkes) and that people are attending because they think it is cool, not for a love of the work.
I attended a student fashion show last year and there was a host that introduced each student's work and their inspiration. Over half of the students' favourite designer or inspiration was Alexander McQueen. I doubt, in fact, I KNOW, that this would not have been the case had he not died earlier in the year. McQueen's suicide seems to have made him a mainstream star.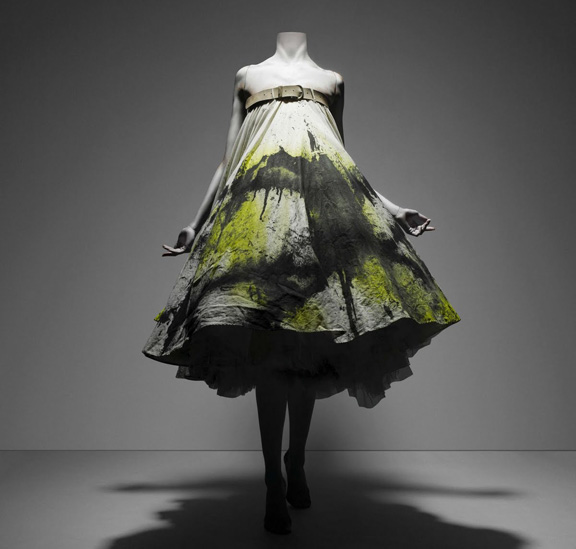 Of course Kate Middleton has definitely added to the excitement of the McQueen brand, but still, I find this marginally irritating. I am seeing things on twitter about how "AMAZING" the exhibition was, and "OMG McQueen was a genius!" but didn't these people know this already? I'm led to believe that the giant line up outside is full of poeple who only knew the skull scarf and Middleton's wedding dress. So of course they would be amazed by the work inside.
Then again, one of the reasons for museum exhibits is to educate the masses about art and culture, and in this case, Savage Beauty has succeeded. But I sort of feel sad that the brand is now this totally mainstream, household name which people have lined up for hours to see. Alexander McQueen would not have approved of this, or else, he would have found a way to mock all these false fans.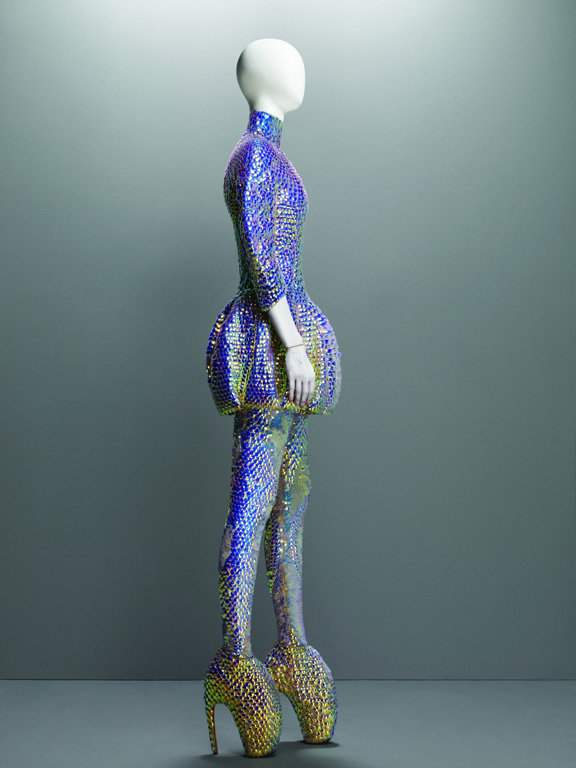 And then of course the next fear is how will PPR, the owners of the McQueen brand, capitalize on all of this success? There is not a lot in his collection that is affordable, will they have to start selling cheap, accessible pieces to profit from this newfound fame? That also scares me. Perhaps we should be focusing our energies on discovering the next great talent, as I feel this one may have become a bit too overexposed.
Read another article on The Future of Alexander McQueen.
p.s. The best part about this exhibition is definitely the fantastic armadillo shoe trinket that was brought to me from New York… Thank you Wen-Chee!
Images credits: line up and exhibition images courtesy of The Met.