I have had a lot of Ask Alexandra questions about preparing for jobs in the industry and going to fashion design school, so I will be publishing a few posts on the subject in the next few weeks. I thought it would make sense to begin with a post about preparing for a job in the field, as that is probably the starting off point, after you've read and thought about the 5 Things To Consider Before Pursuing a Career in Fashion. Here is an email I got recently:
Hi Alexandra,
I am currently a junior school student. I was wondering what I should do to prepare for future college, industry, etc.
Thanks!
Adeleye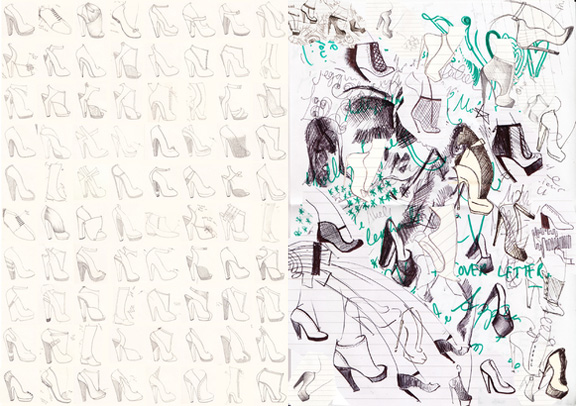 Adeleye, this is what you need to be doing.
1. Read, read, read. Read blogs, read magazines, read books, and learn about the industry. You've got a much better chance of getting accepted to a good fashion school if you know who Haider Ackermann and Junya Wantanabe are, or that Yves Saint Laurent invented the concept of ready-to-wear and Donna Karan invented the bodysuit. So get reading.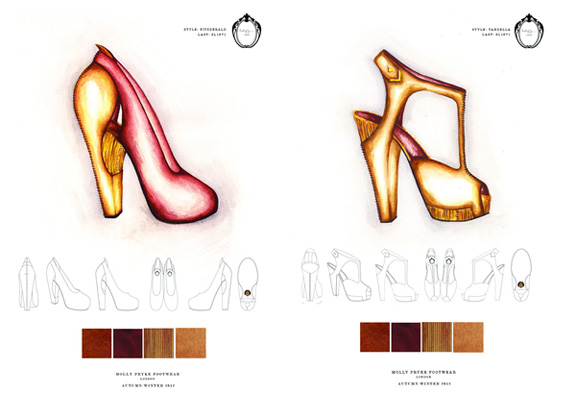 2. Work in retail. Retail is sometimes a dirty word in fashion, but at the end of the day, the fashion industry is about selling clothes, and that happens on the shop floor. So try and get a fashion retail job. I know it doesn't pay as much as other jobs do, but I can guarantee you that out of two candidates going for the same fashion job, the one with retail experience will definitely be chosen over the one without. Lululemon makes all their staff do half a day a week on the shop floor. That includes designers, buyers, and even the CEO! They value the retail shop floor experience enormously, and so should you. Get a part time job in one of your favorite stores, and you'll also be eligible for discounts! Another thing to consider is graduate training programs, there are many companies that offer excellent programs for college graduates. I had a friend who started off selling men's shirts in a big luxury retailer, and thought their graduate training program, ended up on their marketing team! Find out what companies offer graduate training programs, get a jobs in their store, keep the job part time while you go to university and then work your way up from there!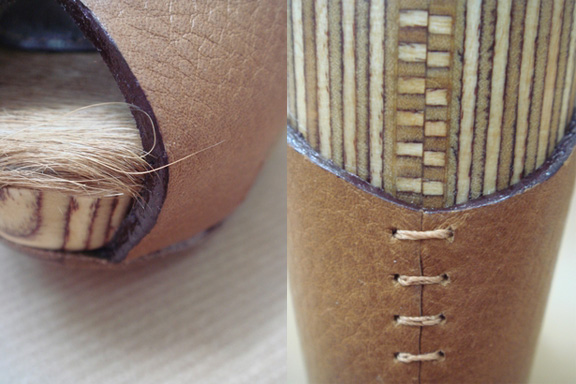 3. Network. Fashion is all about who you know, so start networking at a young age. If there are influential fashion people in your town, contact them, try and get advice from them on how to get into the industry, make sure they know your name and face. It might be your mom's friend, your neighbour, or the sister of someone you know. Let it be known that you are interested, keen, willing, AND polite.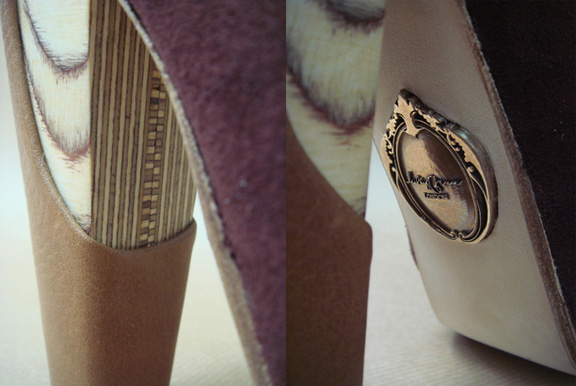 4. Do an internship. Internships are very useful ways of breaking into the fashion industry, and get you experience. This will help with school applications, getting better internships, and getting jobs. Best of all, this will give you a good indication of what the industry is like. I have many students who think they want to get involved in a certain part of the industry, they do an internship in that said field, and then decide it is not what they want to do. Most of the time, the job is not what you think it is, so it is better to get a feel for the industry/role now, rather than wait after you've blown $50K on an education.

5. Start on your education now. You may be too young, or unable, to do a full time post-secondary course just yet, but you can most definitely start educating yourself. Many universities and colleges offer evening or weekend courses in fashion (again, a good opportunity to see if you actually WANT to pursue a job in the field.) If you are under the age of 18, I would recommend one of the short courses at Central Saint Martins, they do a series for 16-18 year olds. You can also take sewing classes, business classes, or read related textbooks. Most people don't start their first day of university with a clean slate, the good ones already have some experience and education. So get started!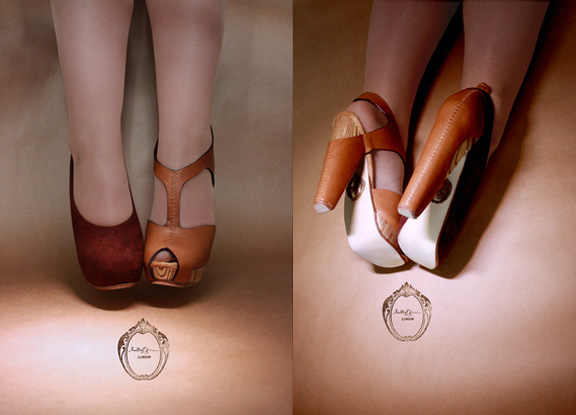 One last tip: Learning a (useful fashion) language, like French or Italian, may give you better access to schools and jobs. I would have never been able to study and work in Paris, the fashion capital of the world, if I hadn't been able to speak French. The fashion industry is global, and contrary to popular belief, not everyone speaks English. So if you have high school French, keep it up by practicing it. Italian and Spanish are also very useful. If you are ready for a challenge, try learning Mandarin. China is the manufacturing hub of the world, and one of the most important new fashion markets. Having Mandarin on your resume will be a huge asset. (Did you know, it is the most widely spoken language in the world? Spanish is in second place. English is third!)
Ask Alexandra is my new advice column. Have a question you want to ask me? Fill out the form here.
If you want to see more of Molly Pryke's work, check out her website.