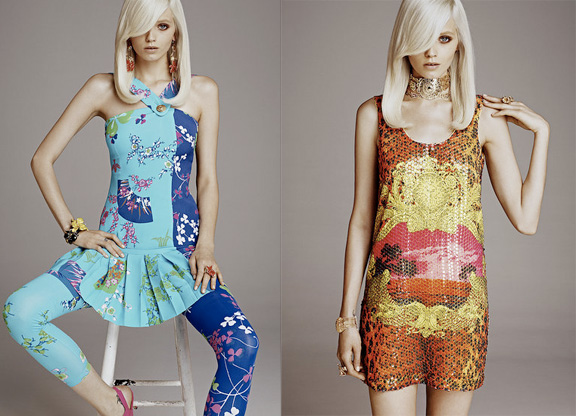 I've been debating on whether to comment on the Versace for H&M collection, since it isn't something that interests me, and I find it to be completely overhyped. So I wasn't going to say anything, until I read this article on Business of Fashion this morning. It talks about the timing of the fashion calendar, and a bit about the big fashion show H&M put on in New York to launch the collection:
"When the [Prince] concert eventually concluded at 15 minutes past midnight, the walls opened up once more to reveal a fully-stocked Versace for H&M pop-up store, which created pandemonium unlike anything I have ever seen, and this, even amongst the fashion elite who have access to almost any kind of fashion they want. As we waited in the crush to enter the store, someone asked American Vogue's Hamish Bowles why he was subjecting himself to this kind of mob. "It's all a part of the experience," he said, […] most of the garments were gone within minutes as the first wave of shoppers snapped up everything in sight, filling four or five or six bags each with clothes."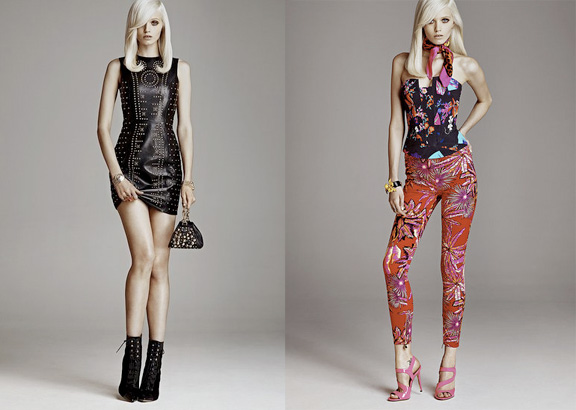 While I think it is very sad that people line up, in the freezing cold and sometimes overnight, to buy cheap knock offs of Versace at H&M, I do know that there are a lot of people out there who are sad, so it doesn't come as a huge surprise. The shocker is that fashion media and industry go wild over this stuff. These people have access to an incredible amount of beautiful clothing, and most of them probably have access to it for little or no money, and yet they choose to join a crush of people fighting to BUY Versace for H&M in the middle of the night? Has the fashion world gone nuts?
I guess so.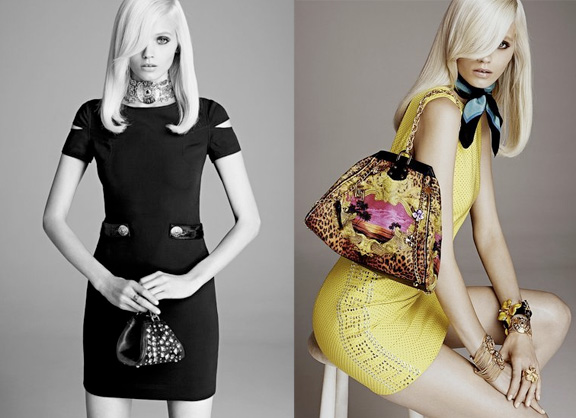 I can't see any appeal in owning something that a bunch of other fashion people are going to be wearing, there is nothing unique about that. And the product, which I'll admit has some great prints, looks to be made from cheap synthetic fabrics. Can someone shed some light on this for me? Why do people want to fight over this? I will gladly fight for fashion, but it would have to be Chanel bags at 90% off or Dior dresses at a sample sale. Not cheap high street fashion that thousands of other people will have. It defies all the rules of fashion: it is neither exclusive, high quality, or special. In fact, it is a bit garish. Yet people love it. Why?