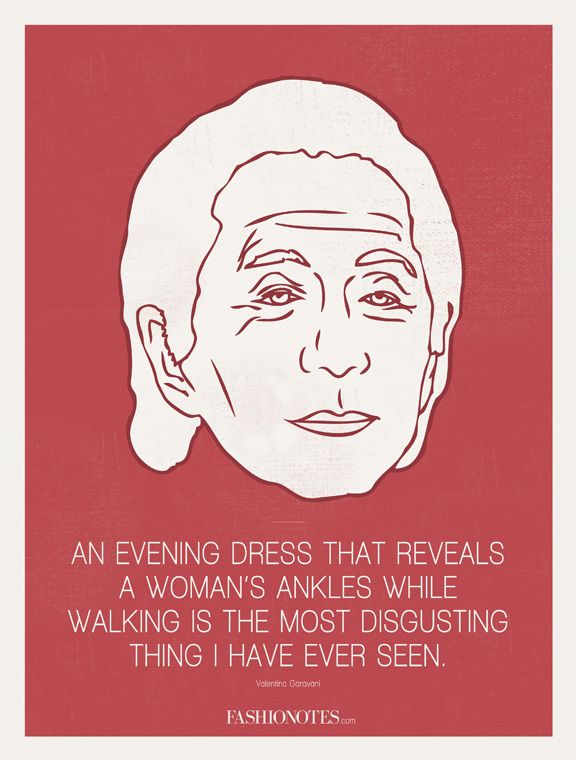 Ok, I am loving these Fashionotes Fasionable Faces posters, they are hilarious. This post is a combination of a Fashion Quote, a Pretty Pictures, and a Love because I DO love these Fashionable Faces posters, they are very pretty to look at, and Valentino's quote is hilarious:
"An evening dress that reveals a woman's ankles while walking is the most disgusting thing I have ever seen."
I don't necessarily agree with him (although I see where he is coming from…) but I love that someone can be so passionate about evening wear. I mean, seeing an ankle, is it really that disgusting? This comment exemplifies how the fashion industry can make you dramatize something so absolutely insignificant.
Anyway, check out the rest of the posters below, and keep these in mind when you are doing your holiday shopping.