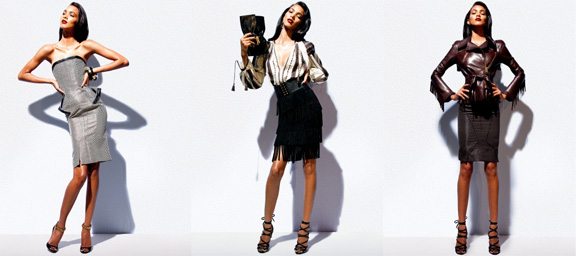 Tom Ford's decision to keep his collections top secret until they arrive in store has totally backfired. He hyped himself up so much, that it was almost impossible not to disappoint. And boy, is this collection disappointing. It looks like Valentino, with a bit of Yves Saint Laurent and Jean Paul Gaultier mixed in. There is no Tom Ford-ness to this, nothing special, nothing unique, and certainly nothing to get excited about.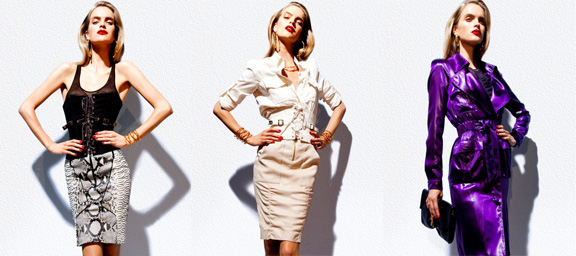 Collection lows include jogging pants, boring tight dresses, overuse of feathers, lame strapless dresses, tacky corsets, peasant blouse tops that are incredibly un-chic, slim leather jackets we've seen a million times before, cheap-looking flamenco inspired dresses, Gucci-esque pant suits… the list goes on. Sure, there are some beautiful garments in the collection, but there is nothing that makes this stand out. He was a genius at Gucci, and he is very good at selling himself and his menswear. But the womenswear is most definitely not living up to the expectations, especially since its price point is as high as Chanel. He has said himself that he has enough money, that he is wealthy for life, so I'd like to suggest he quit while he is ahead (or make another film. That was good.)
Images from Vogue.com.