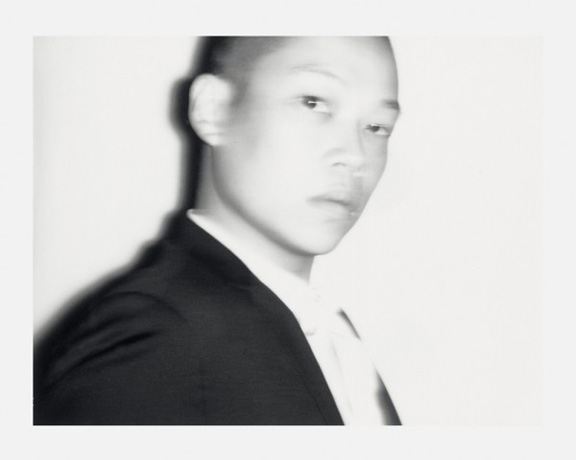 Once again I have Hudson's Bay Company's The Room to thank for allowing me access another fantastic designer. This time it was Jason Wu, and we sat down to talk couture detailing, slow fashion, and THAT Obama dress.
Alexandra Suhner Isenberg: I find in Canada we grasp onto "Canadian" designers, and take credit for them whenever we can. I didn't realize you'd only lived in Vancouver for such a short time (from age 9 to 13) yet we still like to consider you as "from Vancouver." What do you consider yourself as? Do you feel Canadian in any way?
Jason Wu: I guess I am sort of a child of the world, because I've lived in so many places. But Vancouver is definitely one of the places I lived in for the longest time, I built my foundations here before I went to high school in the States, and then went to France before I moved to New York.
ASI: What were you doing in France?
JW: I did my senior year there as an exchange student. A little adventure… I lived with a French family, it was fun.
ASI: Do you speak French?
JW: I didn't when I got there, but I do now! But its not great.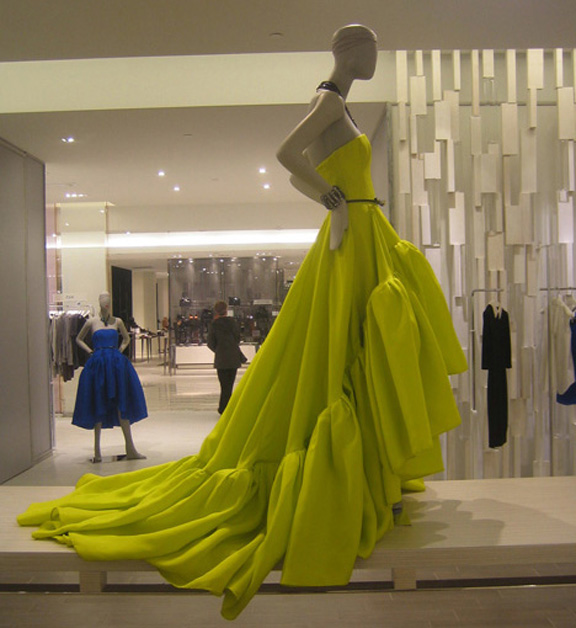 ASI: Do you do any of your production over there?
JW: I do a lot of the craft oriented things there, the petals and feather pieces. Ninety percent of my clothes are made in the United States. It has been a really important mission of mine, to bring this kind of high end production to the US. There is something great about going across the street and seeing just how the things are made. I don't think that can be replaced.
Talking about high low, I think fashion is so accessible now, in the best possible way, I am not one of those people that think buying an H&M piece is not just as good, I think the great part of fashion is that those brands makes the cycle come around a lot faster. But it also makes us, those of us that make designer price point collections, re-evaluate what we do. What are we doing that is so so special, different, its not just about the look, about how its made, the fabric, the touch, the feel. It is about all these little details that are really about you, something that makes it an investment piece. There is really a return to that emphasis.
At one point, designer clothes were just something that was expensive, I think that ten years ago it was becoming like that. But now with the combination of the fast fashion and the economy, the idea of just buying something that is truly worth it, has become important. We have to think that way, people aren't going to just buy it because you are a high priced designer. You charge a lot because every single piece is done by hand, the fabric is loomed in the old fashioned way, the stitching on the hem is the most impeccable you have ever seen, the inside is bound in a contrast colour. All those little things that only the wearer knows is important.
ASI: It is interesting that you talk about preserving those skills in New York, in France, Chanel have bought a lot of those small ateliers to keep them going.
JW: I think it is very important.
ASI: When I worked at Sonia Rykiel we used to get our flowers done at Le Marié.
JW: I work with them a lot.
ASI: They are amazing.
JW: So beautiful!
ASI: It is good to hear that those skills are being maintained, because if not, you lose them.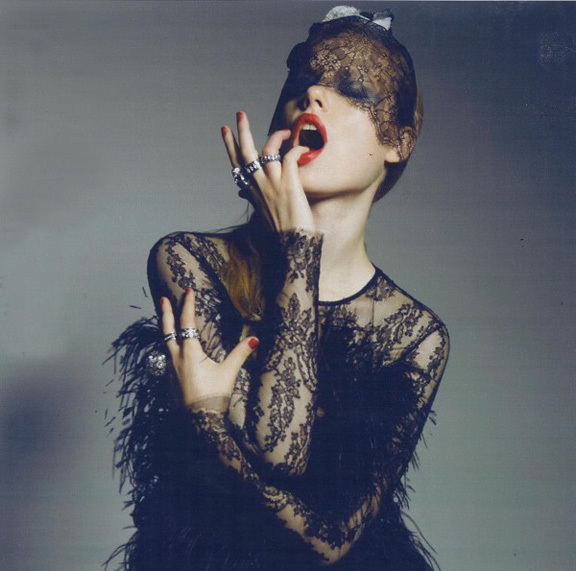 JW: I think America, New York was considered more commercial for many years. I think there is a new energy n New York right now, for fashion. Fashion there is quite exciting, there is quite a lot of new people. I think there it is a good time to be bringing this new level of fashion back to the States.
(At this point Jason shows me some images of beautiful silk flowers on his iphone. Of course I stupidly forgot to ask him to send me the photo!)
ASI: We used to do tons of flowers like that at Rykiel.
JW: They are hand dipped dyed, and we sew them all in New York. These aren't things you can you can duplicate by machine. Hands are making it, they are using a ball to shape the petal, they are starching the petal, you know? I think that is why I got into fashion, because that is what excites me. The process to get to the end product. With your background, I am sure you know, that is the majority of it, and that is the part that most people don't even see. That is what I love doing, I just like making things.
ASI: New brands seem to be branching into accessories quite quickly, whereas in the past brands would be going for years before they added in bags and shoes. Do you feel it is an absolute necessity for a clothing brand to have those elements?
JW: I don't think it is a necessity, but I think it is a nice compliment to the Ready to Wear. I think as media goes so much faster, the cycle and the way the brand develops has sped up. That can be a good and bad thing. I was ready to do it personally, when I did it. I was ready to take my craft to the next level. I travelled to Italy and I learned about accessory making. Sitting in the factory, making the bags and shoes, the last maker, the heel maker, working with the tanneries. I was really naturally interested in doing it. For me, it was exciting to have to think about not just the outfit, but a head to toe look.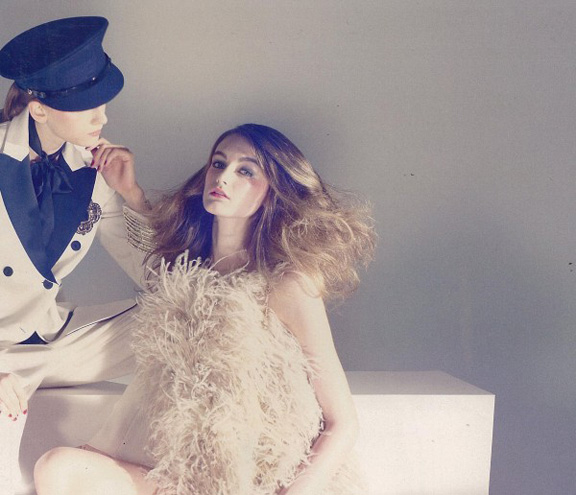 ASI: When I write about your shows on my blog, I like to refer to you as a new Oscar de la Renta, dressing this new society girl. Do you agree?
JW: People have compared me to Oscar de la Renta and Caroline Herrera.
ASI: For me, you are the modern version of them.
JW: To be compared to houses like that is flattering, because they are obviously legendary. I am doing it in my own way is exciting, but I don't mind the comparison. I look to really grow this business so it becomes global.
ASI: One last question, a few words on the Michelle Obama dress? What did that do for your business?
JW: It did a lot, but not in the way people expect it. I had two options when that happened. I had be working very hard in the industry beforehand, and when the inauguration dress happened, my name became known worldwide. There was two choices, there was the choice to keep doing what I was doing, or to cash in and do the entertainment rounds. I got into fashion because i like designing clothes, and there's nothing else. So in that sense, what I make, it won't be like a J Crew that item sells out overnight. There aren't that many of them to begin with. But I used that leverage to expand on what I do. Over the last three years since that happened, I think the company has really grown and blossomed from it. But it wasn't overnight. There was two ways of benefitting from it, I chose the long route.
ASI: I think you made the right decision.
JW: Thanks!
Read my interview with Jason for Vitamin Daily (different questions!) here.
All images, except silver and green dress, from Jason Wu's website. Shop Jason Wu at The Room,The Bay Downtown, 674 Granville Street, Vancouver.