Now that we are into the new year and the fall winter stocks have all gone on sale, it is time to start thinking about the spring summer collections (which really is absurd since we are still in the full throes of winter. But the fashion industry is not rational.) Here are 5 looks from the spring summer 2012 catwalk shows that I hope never make it into the stores, streets, or magazines. (In no particular order.)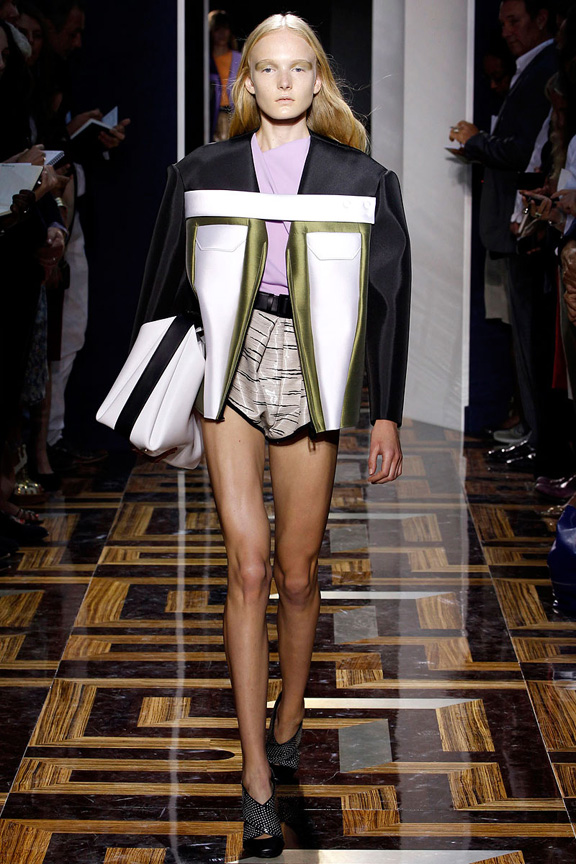 1. Loose, high waisted hotpants and unflattering oversized jackets from Balenciaga. It is bordering on gross how these shorts sit so far from the leg, I mean, you could probably fit a pair of adult diapers underneath those shorts. I am not really a fan of hotpants as a fashion item, but if you are going to wear them, make sure they are denim, tight, and worn with flats. Not a big-shouldered jacket with a giant stripe across the front.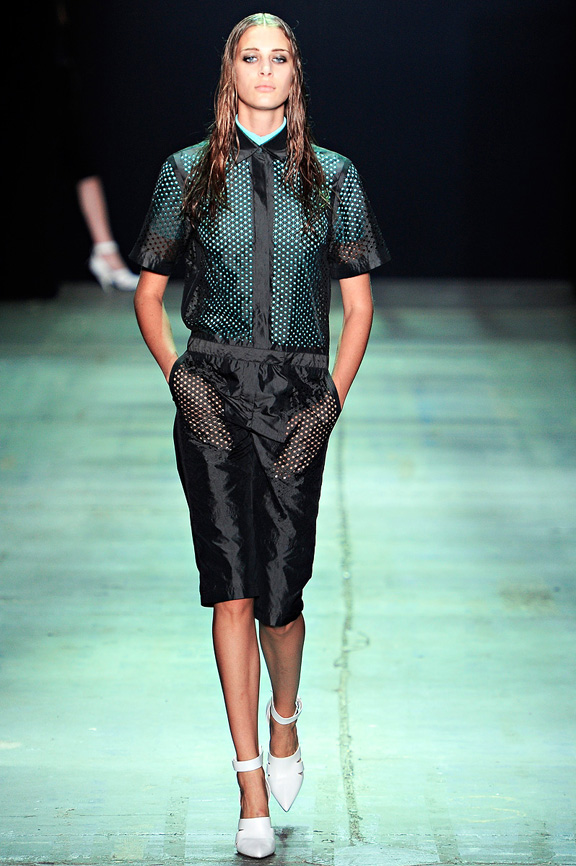 2. Disgusting greasy hair and sporty bermuda shorts in nasty nylon-ish fabrics from Alexander Wang. Oh, and worn with white pumps???? I can totally appreciate Wang's sporty, cool, aesthetic, but this look is just terrible. Even as separates, these garments cannot be made to look good, and neither can the hair, unless you have just gotten out of a swimming pool. (Maybe that's why her makeup looks all smudged. Is that the look they were going for?)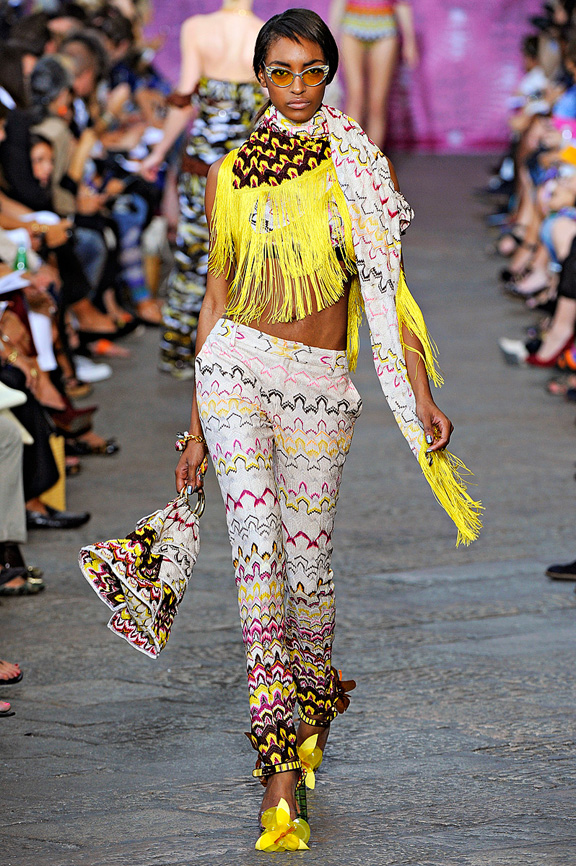 3. Ugly colours combinations from Missoni. This collection has the worst colour palette I have seen in a long, long time. The signature Missoni patterns are usually beautiful, especially when they have lots of colour, but this season was a disaster. I think their designer is slightly colour blind.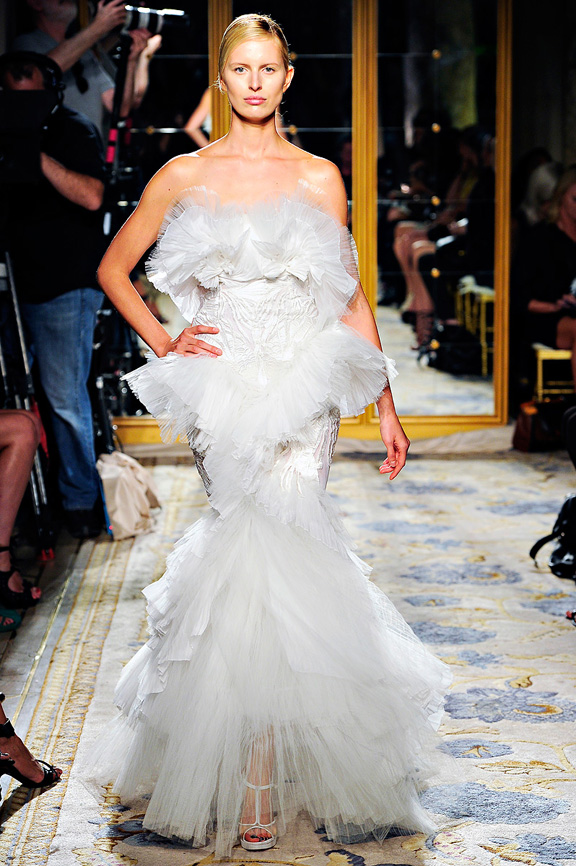 4. Strapless meringues from Marchesa. This type of tacky, hideous evening wear makes me want to become a celebrity stylist and put elegant, long sleeved dresses on the red carpet. I've had enough of these hideous monstrosities that look like a ugly wedding cakes made out of scratchy tulle.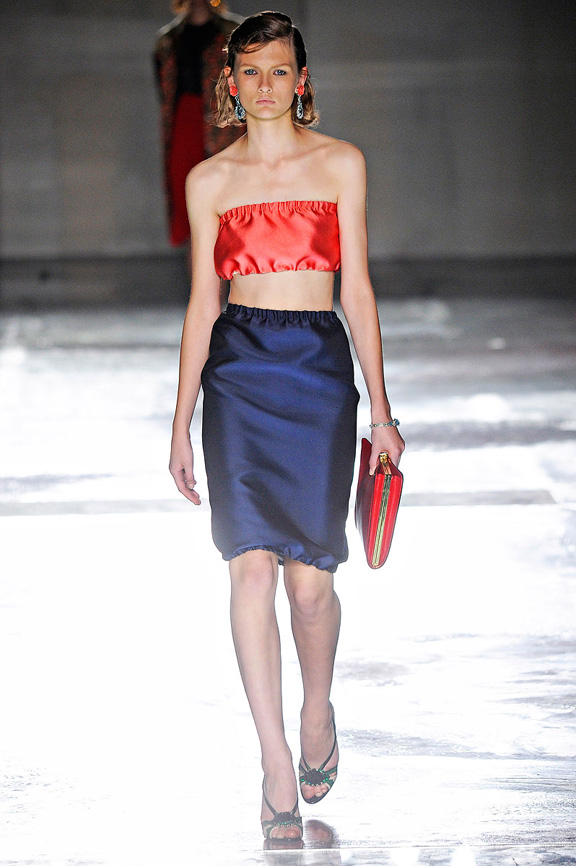 5. Beginner's sewing projects from Prada. Take two strips of cheap satin and 2 meters of elastic. Stitch strips into tubes, and then stitch the elastic onto the edge of the tubes. Sell the narrow one as a top, the wider one as a skirt. Put a four digit price tag on each piece and voila! You have Prada.
Images from Vogue.com.