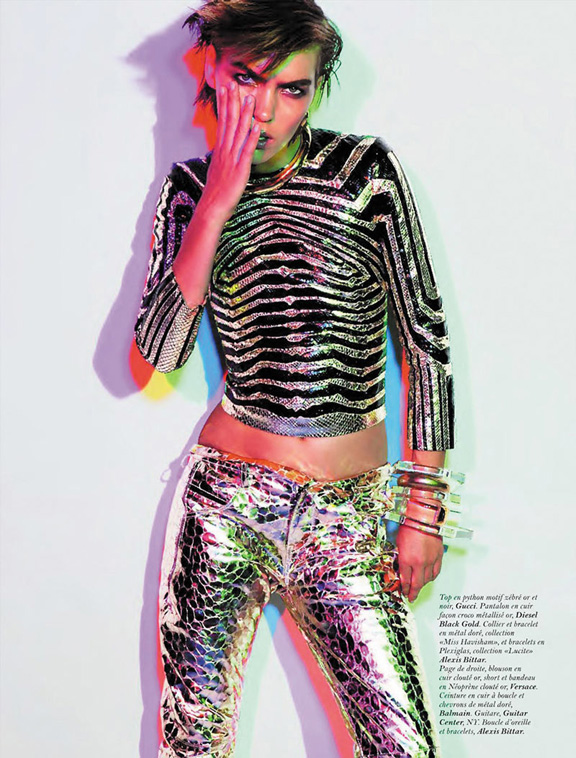 I saw this shoot on Fashion Gone Rogue and I immediately recognized the styling work of Emmanuelle Alt. It wasn't because she has a distinct handwriting that can be identified in her various works. It is because her styling never seems to change, and it totally sucks. I addressed this a while back, when I was pointing out that her personal style is a lot more interesting than her styling, although I am a bit bored of that too (but, in all fairness, we expect a fashion editor to have a consistent look, though their magazine's content should change with the times.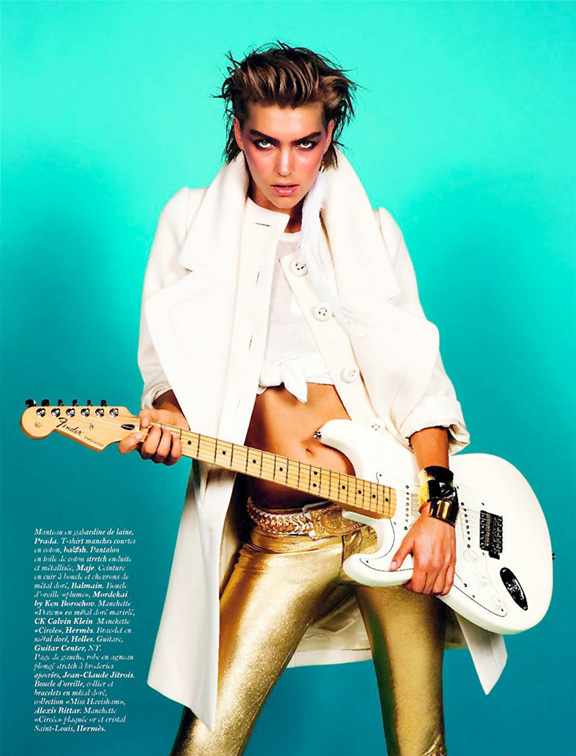 The whole dirty rocker thing is very old news, and I can't believe she is still saturating her shoots with guitars, glam rock outfits, and Balmain! (That deserves an exclamation point.) She is a fashion editor, and is supposed to be moving the magazine forward, not regurgitating the same looks over and over again, and featuring what looks like the same clothes from a few seasons back (Balmain never really changes, does it? It just stays bad.) On that note, most Vogue magazines don't have editors that move the publication forward, they all seem to be sitting in a stagnant swamp, not going anywhere (exceptions being Vogue Nippon and Vogue Italia. Actually, Vogue China is pretty interesting too. Maybe it is just US Vogue and British Vogue that are boring the hell out of me.)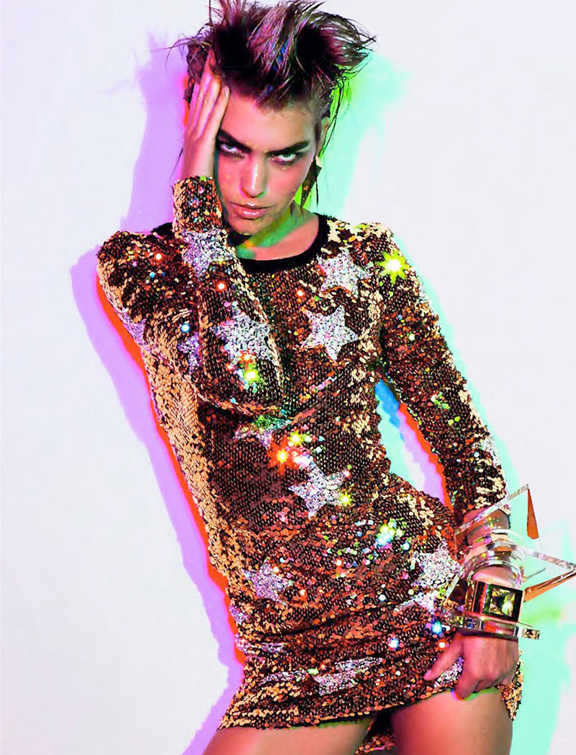 By the way, this article in the New York Times about Carine Roitfeld is quite interesting. I totally agree that she has done an amazing job of keeping, or even elevating, her profile since she left Vogue Paris. And I think Emmanuelle Alt has done a poor job of promoting her role and personality. I can't see her lasting more than a year or so, at this rate.
Photos by Inez & Vinoodh and model Arizona Muse.