I am teaching a course in trend forecasting at the moment, and one of the AW 11/12 trends mentioned in class was leather. Yes, I would say that leather was a bit of a trend for winter, but then again, there are very few autumn winter seasons when black leather is OUT of fashion. And while I am a big proponent of buying "smart" during the sales (ie. don't buy seasonal stuff just 'cause it's cheap), you can't go wrong with black leather. I have wanted a nice pair of black leather trousers for many years (but you need to be having a really thin day, hell, a thin YEAR, to buy those) so I think I am going to try and get myself a black leather skirt or dress instead. Here are some amazing black leather pieces at mega-discounted prices.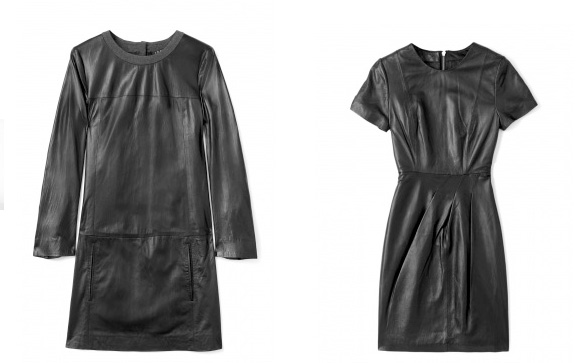 Even though its been on our radar for a few seasons, the leather dress is still a great piece. Left, Theory dress, was $1047, now $313. Right, By Malene Birger dress, was $808, now $303.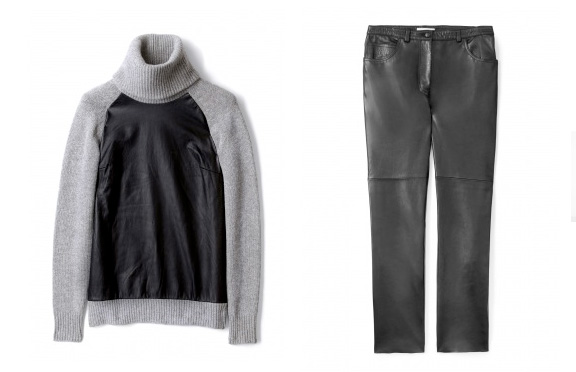 Left, a lovely leather panelled sweater by Joseph, was $742, now $222. Right, the Acne black leather pants I'd like to squeeze myself into, was $1340, now $670.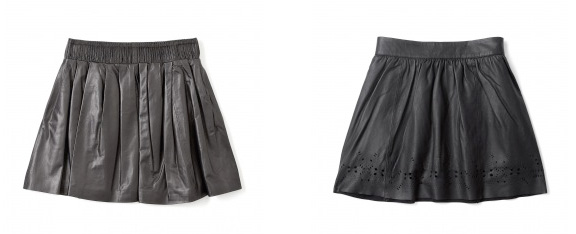 Everyone needs a black leather cheerleader-esque skirt. Left, leather circle skirt by D&G, was $932, now $372. Right, Vanessa Bruno Athé skirt, was $405, now, $161.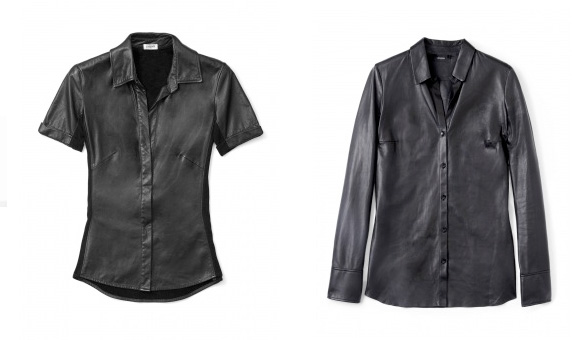 Black leather shirts can either look amazing cool, or tragically naff. Try and go for the former. Left, shirt by L'Agence, was $584, now $232. Right, long sleeved shirt from Joseph. Was $981, now $490.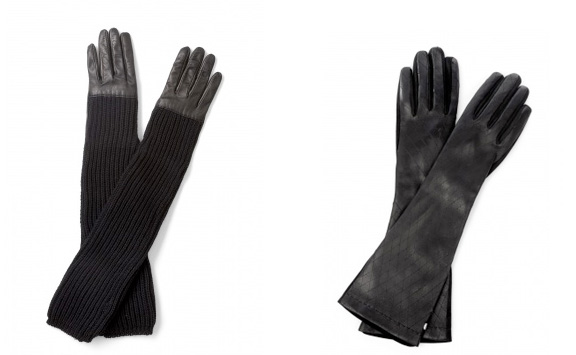 Long leather gloves: totally impractical but pretty damn slick. Left, gloves from D&G, was $445, now $222. Right, gloves from Sportmax, was $277, now $138.
Full disclosure, I am an affiliate of My Wardrobe, but it is because they sell amazing stuff and I want all of this. Except maybe the pants, 'cause I'm not having a thin year.