I think this quote from Yves Saint Laurent's creative director pretty much sums up the reason why I am not still in Europe working as a fashion designer. And considering the whole fashion world has been speculating about his sacking for the past few years, I think this quote feels appropriate for the moment. Don't forget to read Suzy Menkes' piece on the way we are treating designers.
"Today [fashon design] is a real office job that goes beyond any normal conception of what time one should devote to work. I work 24 hours a day, essentially. I have to make a collection every two months. You have to be in shape; you have to be more athlete than rock star."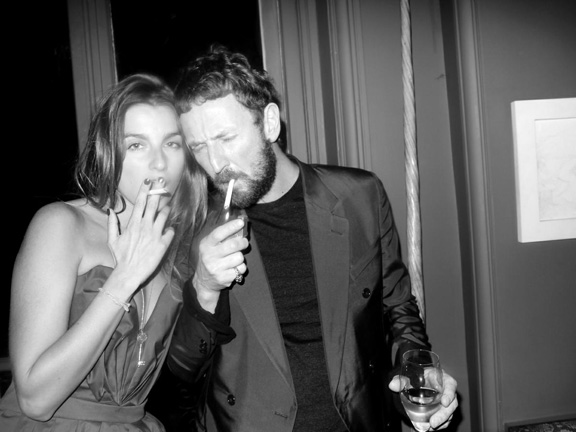 Anyone who thinks that being a fashion designer, especially a high profile one, is all fun and games, should think again. (Hint, hint, to all my fashion students.) I love Pilati's point about being more athlete than rock star, I think the world perceives the role as a fun job where you get to be creative and draw dresses, but the reality is far from that. Design is only a small part of the job, with public appearance and meetings taking up a lot of time, not to mention all of the deliverables. It takes a toll, and you need to be up to the challenge mentally and physically. The first challenge is to put a great show onto the catwalk. Then, it needs to sell. And if it doesn't, boy, you are in trouble.
He also made some interesting comments about John Galliano.
"Today, excess has to be kept within the private sphere. […] You have to come to terms with your responsibility and choices. […] If you stand on that stage next to Charlize Theron, you have to be able to stand up and talk coherently. […] You can do what you want, at home. But when you go out, keep it together."
This message is relevant to everyone, not just designers, especially in a day and age where your social life is usually publicized on various social media. Stefano is pretty well-spoken, isn't he? I am a bit sad that he is out at YSL.
Quote from Vogue.co.uk. Images of Stefano Pilati from here.