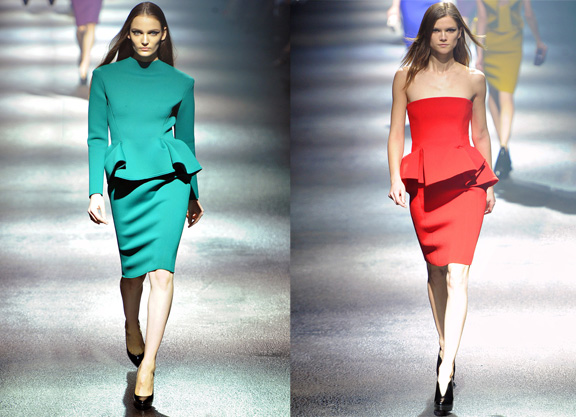 Sometimes I wonder why so many of the great fashion designers are men. It does seem odd that they seem to have a better idea of how a woman should dress, doesn't it? But then I read quotes like this one from Alber Elbaz, and I see that he most definitely does understand how a woman wants to dress.
"I created the peplum so you can eat in it. You can have a dessert, you can have another sandwich."
The man is a genius.