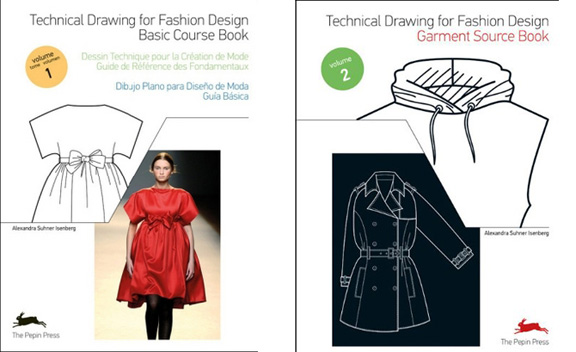 OK, so this is obviously a blog post in which I am self promoting my latest project, but of course I have to tell you about this: I have finally had my first set of books published! I won't bore you with the details on how this came together (it is a five year story) but I will say that I chose not to announce anything until I had them in my hands. And now that I do, I'm pleased to say that I am very happy with the outcome!
My book was originally a single unit, but we decided it was too long and so it was split into two volumes, the Basic Course Book and the Garment Source Book. Here is the lowdown on each.
Technical Drawing for Fashion Design Volume 1: Basic Course Book is a how-to book for drawing technical drawings, or flats. It is a great tool for fashion design students and industry professionals who need to know how to draw great technical drawings.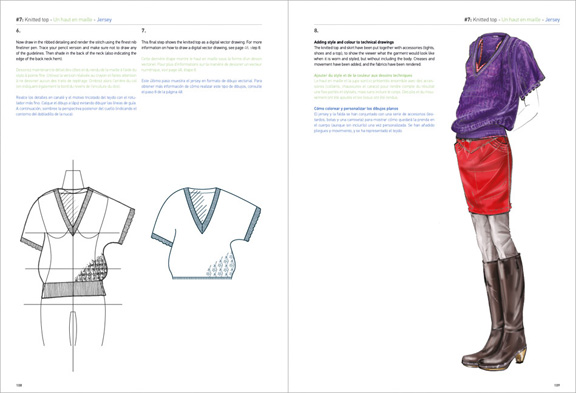 Some features:
The text is in English, French and Spanish
The book features 14 step-by-step how to's for different garment drawings (jacket, pants, dress, lingerie, etc…)
A detailed section on how to render textiles
Instructions on how to add style to your technical drawings, and a few tips on laying out portfolios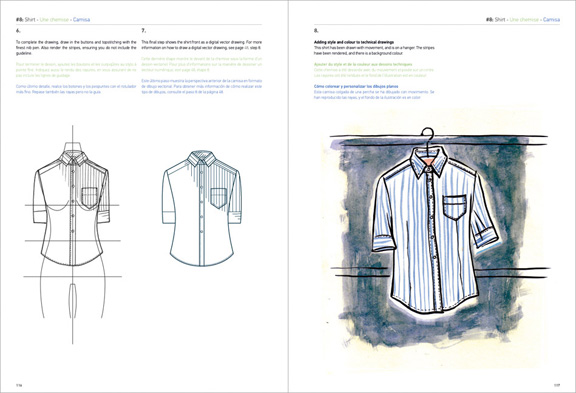 Technical Drawing for Fashion Design Volume 2: Garment Source Book is a catalogue of technical drawings of over 800 garments. This is handy for fashion students and industry professionals, but also anyone wishing to know the different types of garment shapes and details. If you want to know the difference between a pagoda sleeve and a lantern sleeve, or what a notch collar and a bed jacket looks like, then this book is for you.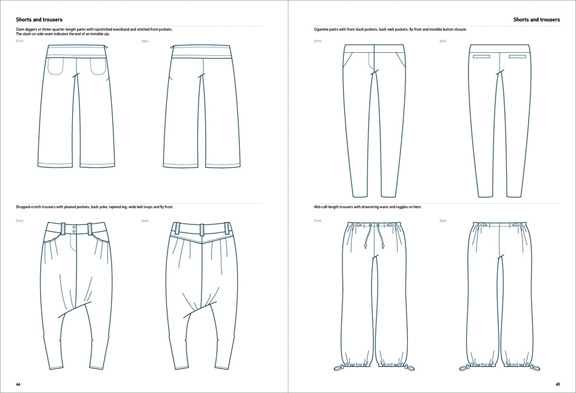 Some features:
Includes sections on tops, skirts, shorts and trousers, knitwear, jackets and coats, dresses, lingerie and nightwear, swimwear, necklines and collars, sleeves and cuffs, pockets, pleats, and closures.
There is a CD included with this book, which includes all the digital versions of the drawings. So if you are too lazy to do your own drawings, you can cut and paste the images and make your own.
Now, since you are obviously very excited about my books, you'll need details on where to buy them! My Canadian readers can buy the Basic Course Book here and the Garment Source Book here. My American readers can buy the Basic Course Book here and the Garment Source Book here. And the rest of you can buy from your local Amazon site, or direct from my fantastic publisher, Pepin Press.