Ask Alexandra is my advice column. Have a question you want to ask me? Fill out the form here.
Hi Alexandra,
I am extremely determined to succeed as a designer in the fashion industry. I am 19 and about to start a 3/4 year course Fashion Design and Technique at l'Ecole de la Chambre Syndicale. My dream has always been to study at Central Saint Martins, but I was just rejected for the BA, so I will go to study in Paris.

My dream is now to go to CSM to do an MA, when I have finished with La Chambre Syndicale. Since I know you have studied at La Chambre Syndicale, I was wondering how many years you studied there, and how did you manage to get onto an MA course, having not done a BA? I thought that was one of the requirements.
Can you get onto an MA at if you have only a diploma from the Chambre Syndicale? I would also love to hear about your time at La Chambre Syndicale, even though I think the course has changed since you were there…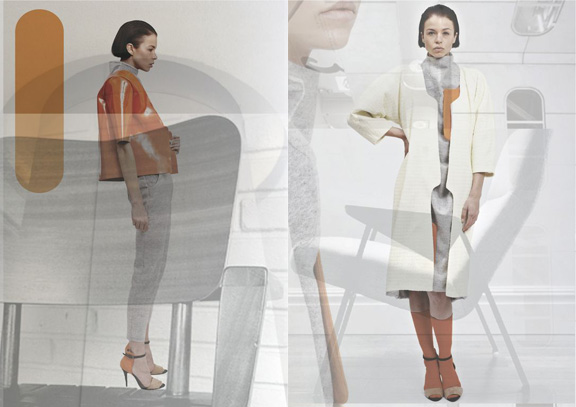 Dear Julia,
I joined the three year course at La Chambre Syndicale, and started in the second year, as I'd done a diploma in Canada and already gained a lot of technical skills. I only ended up staying for a year, as an internship in the production department at Sonia Rykiel turned into a job on the design team, and I knew this was an opportunity I had to take. When I applied to Central St. Martins' (CSM) MA a few years later, I got in based on my professional experience, which they deemed equivalent to a BA. I believe that CSM will make exceptions on their MA course, if you have several years education or work experience, even without a BA, you can usually apply.
When I was there, La Chambre Syndicale was extremely technical, which gave me incredible skills, but there wasn't a huge focus on design. The best part about the school was the internship opportunities, they had contacts with all of the big brands. Take advantage of this, as its more likely to lead to a job than the internships in London, which are essentially slave labour. I don't know how the course has changed, but I am presuming it has evolved a bit to meet market demands.

The important thing for every student in your position is not to get obsessed with studying at CSM. While I can't say enough good things about the school and the MA course, there are a a lot of other schools that can provide an excellent education. (Here are a few.)
With a good education, you can still be successful, even if you don't have CSM on your CV. It helps to open doors for you, but many schools will help to open doors, and it is essentially about what happens once you've got your foot in the door that will determine your future. Get as much experience as you can, as an intern, and be fantastic intern: work hard, be enthusiastic, be responsible, be pleasant and listen. If the word gets out that you are a great intern in Paris, then you have an excellent chance of getting a job (Paris has way more jobs than London, and if you speak French, there will be a lot more opportunities available to you.) Your dream should not be to go to CSM, your dream should be to have a successful design career. There are many great designers in the industry who are not from CSM and they do just fine. If your talent matches your drive, I'm sure you will, too.

Images from LCF Showtime. Mary Binding is a 2012 fashion graduate from London College of Fashion, here details can be found here.