I am sorry that this post is slightly vulgar, but this made me laugh out loud yesterday when I saw it. You would have thought, given that Old Navy is a very big, powerful, and professional company (who probably has access to great photo retouchers,) that the camel toe would have disappeared from this swimsuit shot. Alas, no.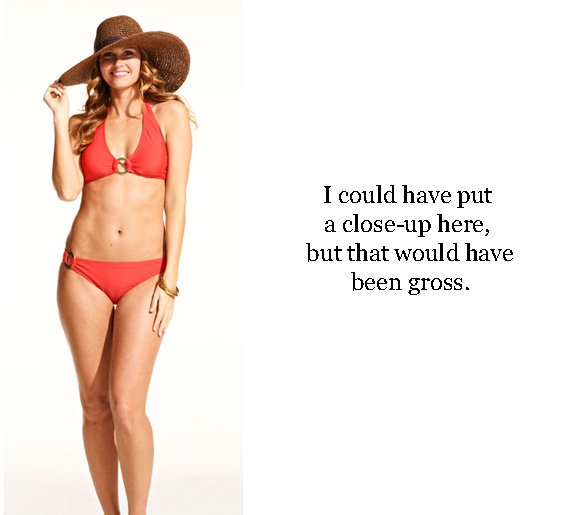 I am presuming this was not intentional, which should raise questions about their editing process.
And again, I am sorry for the vulgarity. I makes me uncomfortable just to look at it. But it did make me laugh very hard yesterday, and for that, I thank Old Navy.
Image from Fashion Gone Rogue.