There's nothing worse than being smack in the middle of summer, and starting to plan one's fall wardrobe. So I am not doing that, but I can certainly point out the pieces I hope we never see on the streets come winter. These five trends (dare I call them trends? I hope they don't become trends) are best kept in the fashion archives that we look back on and laugh at. Or, we use the pieces for dress up parties.
1. Big furry hats. This was probably the most terrifying item on the Fall Winter 2012 catwalks, and the most suitable for putting in a dress up box. Dr. Seuss has no place on the high fashion catwalks. Left, Marc Jacobs, right, Michael Kors.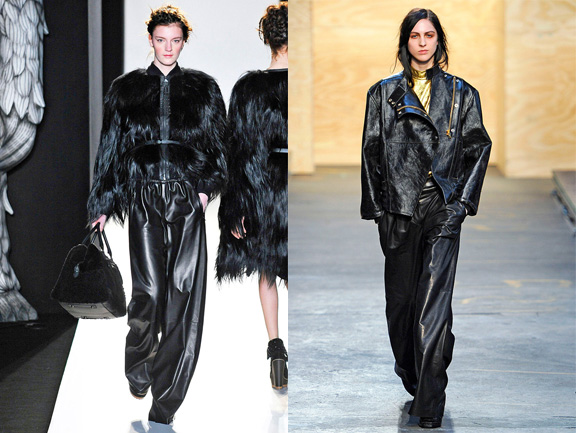 2. Baggy leather trousers. Leather is best worn fitted or structured. Wide leg, pleated leather trousers are the work of the devil, and will most likely look terrible on anyone who tries to sport this. Even the models look bad, and that is never a good sign. Left, Mulberry, right, Proenza Schouler.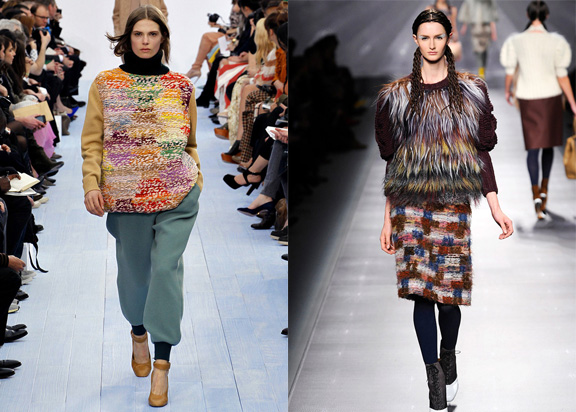 3. Gross crafty sweaters. Speaking of models looking bad… This crafty winter sweater is the non-festive version of the Christmas sweater, and not in a I'm-being-tacky-but-that-makes-me-cool kind of way. This is more of a knitting-project-gone-wrong-sweater-that-makes-me-look-fat. Left, Chloe, right, Fendi.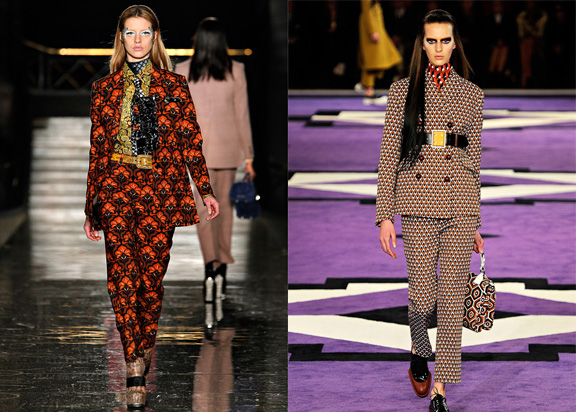 4. Printed suits. Unless you are a mod, these suits will look stupid on you. (And to be honest, most mods looks stupid in printed suits.) Left, Miu Miu, right, Prada.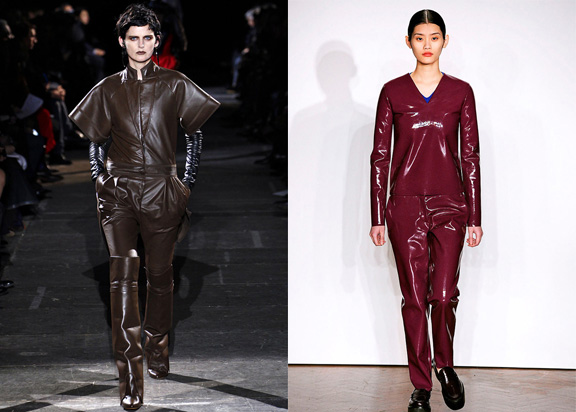 5. Head to toe leather. Leather was in abundance on the fall winter catwalks, but not in a good way. Head to toe leather can look good if you are about to get onto a motorcycle or if you are in the band Judas Priest. But these runway looks are totally unflattering and actually look quite stupid. For once I would like to say spare the cows. No animal should die for this. Left, Givenchy, right JW Anderson.
All images from Vogue.com.