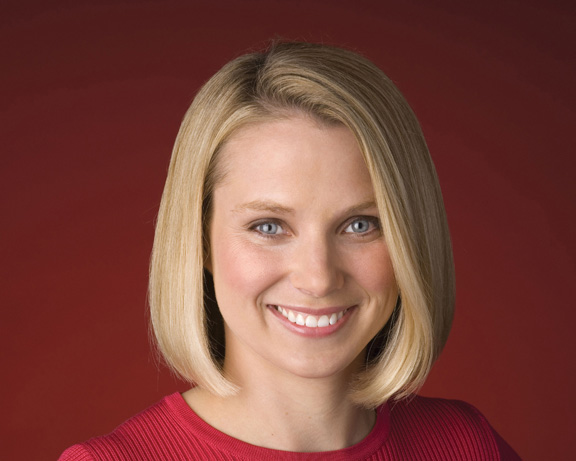 Everyone is making a big deal about the appointment of Marissa Mayer as the new CEO of Yahoo. She is 37, so that is fairly young, and she is female, which I suppose deserves some excitement, as it is rare that females get appointed these types of roles. The thing that did surprised me the most was that she is six months pregnant, and I think this is a great move by Yahoo.
This could go two ways, though. If she goes back to work a week after birth, then this will not be a good example for mothers. The US already has ridiculously short maternity leaves (6 weeks, whereas in Canada we get a year which can be split with Dad) and it is simply not a healthy way to raise children. They should be at home with a parent for at least a few months. On the other hand, if she makes a slow transition back into work, and finds a way to balance both work and family (which, given her type of role, is going to be extremely difficult) then she could be a great example for working mothers.
Anyway, my reason for writing about this, which has nothing to do with style, is to tell you all about a comment a friend of mine made a few years back. He is a jock (don't hate me for describing you that way, Andrew), and held a very senior position in one of the world's top media companies. He told me that the best employees were mothers of young children, which came as a very big surprise to me. He explained that they are grateful and appreciative of their job, they work very hard while they are at work, and never take long, boozy lunches or turn up to work late because of a hangover. He did explain that there were times when they had issues to deal with (sick kids, etc…) but they'd always make up for missed work, usually doing more than their single, male counterparts would accomplish, in far less hours.
Isn't that interesting? As a mother of a one year old, I think that makes a lot of sense. I am much, much more productive now that I have to balance a needy child with everything else in my life.
Anyway, that's just an interesting little fact about working moms. If only more people would think like my friend Andrew!
Read more about Marissa Mayer's appointment on the BBC.
Image source.