Here is part 2 of my "What does a Buyer Do?" series. Read part 1.
Sunny is the Footwear Buyer and Developer for Sterling Shoes, a Canadian fast fashion footwear retailer (and the blogger behind Partly Sunny, check it out!)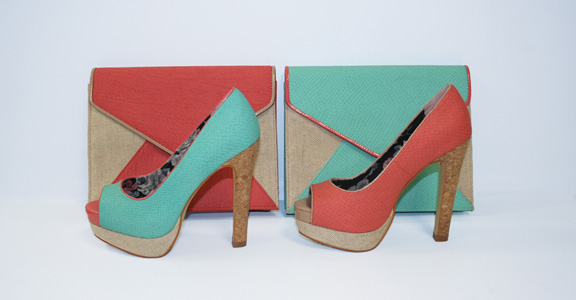 1. What are your main responsibilities in your job?
As a buyer you are responsible for purchasing the product to sell in a retail environment. Your goal, along side your team-mates, is to build a department the provides your consumer with the best products at the right time at the right price. In addition to ordering product, you are also responsible for analyzing sales reports and liaising between suppliers and store management. There are many sides of the business a buyer needs to accommodate. At the end of the day, it's all about creating good working relationships with your supplier, negotiating hard for the best prices, managing product flow in and out of your business. Above all, you need to insure that your orders are being fulfilled, executed and delivered on time. Of course there is also a lot of travel. I travel vendors and to attend trade shoes. I travel to to Asia to work first hand with factories to development the stores brand labels, picking constructions and being buried in swatch cards picking materials and colors.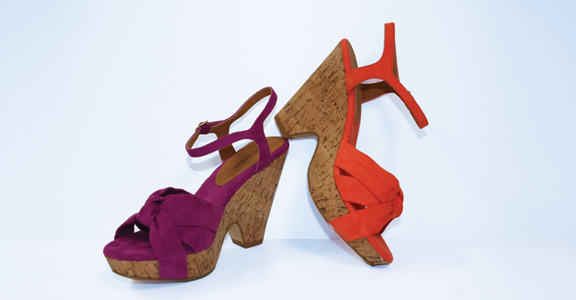 2. What's your education, and what did you do before you got to this stage?
I graduated with a Fashion Marketing Certificate, a Marketing Management Diploma, and a Degree in Business. Before reaching the "Buying" I worked 4 years in Visual Merchandising and 7 years in Wholesale Sale Management and Brand Development. Most buying jobs requirement some schooling in Fashion Merchandising/Marketing or even a Business Degree however, I don't think it's always necessary. Most importantly I think it is essential that you have years of working retail at all different levels. If you want to be a buyer you need to understand how to be a "merchant".
Understanding the roles of a sales associate, how to run a team, how the flow of merchandise works, understanding the seasonalities of the business, understanding customer habits and of course recognizing how merchandising and selling go hand in hand. Remember, once you purchase the merchandise, your role as a buyer does not end there. You need to be there to execute the flow of product into and out of the store from beginning to end.
You have to wear many hats as a buyer and at times you have days where you can get nothing right. However, the most satisfying feeling is when the product you bought or that you developed checks out with flying colors in stores.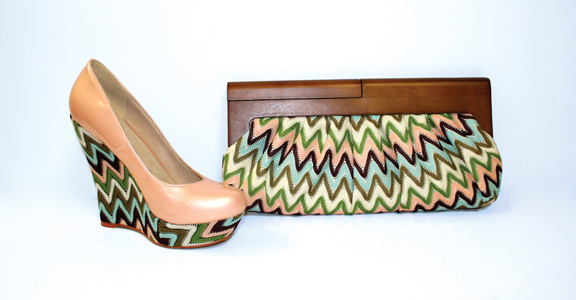 3. Who else is on your team, who do you report to and who reports to you?
In my case I work with a small team. The buying teams are separated by banner / division. My direct report is to a Director of Buying, I have one other peer that has the same role but manages different categories. I don't have anyone who reports to me directly but I have support from the "Planning Department" which consists of an Allocator, a Buyer Support and Senior Merchant.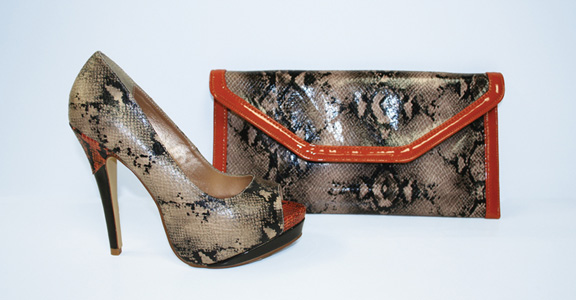 4. What is an average day like for you?
It's really difficult to put in a nutshell all the responsibilities and steps that are involved in a buying process. Buys are usually done 6 to 8 months in advance, therefore pre-planning and working closely with the planning department is crucial. Although I am continuously purchasing product for the stores all year round, the core of my business is worked and written within a span of 3 – 4 months. (Keep in mind my days are never a perfect 8 hour day either – you stay until the work is done!)
8:00 am – 10:00 am
My mornings start off like any other regular day in the office, answering emails and returning phone calls. I find mornings are the best time to get the hard stuff out of the way. There are ALWAYS problems to attend to, either I am handling some sort of shipping issue, dealing with store requests or negotiating terms and prices with a supplier, sorting out problems are part of my day to day. Having to be a well oiled multi-tasker is truly an understatement in this position.
10:00 am – 2:00 pm
Most of the time, I make my viewing appointments in the morning so that I am able to review the programs later in the day. I am either traveling at a trade show or visiting local showrooms when I am viewing and working product. I make notes, take photos and have any important conversations that are necessary in order to move forward in doing business. The trick and one of the biggest challenges here is working and scheduling all my appointments within a certain time frame. The stressful part of my job is due largely to the deadlines that are imposed on me – timing is everything in this business.
Once I get back to the office from appointments I spend the rest of the day reviewing budgets, analyzing reports, styling out programs, writing out details and doing costing. Most are unaware of all the reporting and analysis that is involved with buying. This is a crucial part of the business and takes up 80% of my time while the selection process is the other 20%. It's a big challenge trying to integrate fashion trends, number crunching and "gut feeling" into a future buy.
2:00 pm – 3:00 pm
Part of a job as a buyer is to also inspect samples. Besides buying "branded" product I also "develop" an in-house label and I deal with an overseas office on a daily basis. The overseas office sends developed samples to me and I have to inspect every detail of the shoe. How does fit? Are the materials ok? Are the colors matching to what I requested in the first place? Am I happy with the overall quality? Attention to detail is very important here as you do not want to approve something that can potentially become a problem down the road.
3:00 pm to 4:30 pm
Later in the afternoon other team meetings may take place with other departments like marketing, which usually entails a discussion on future promos and ad campaigns. I also meet with the planning department to discuss budgets (especially important if I need more money to make my purchases). End of day is also when I typically arrange time with the CEO to present programs for approval. A brief style, pricing and quantity run down is done and once approved, the order is ready to be written up and entered.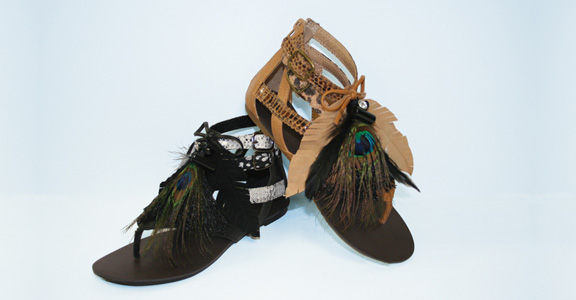 5. What are the important skills to have as a buyer in your type of position?
A career as a fashion buyer requires that you are not only interested in fashion but you have to be versed in the history of fashion. We all know that in the fashion business, everything is cyclical and knowing the background to the history of fashion trends really helps in future buys and in trend forecasting.
Since fashion changes quickly, you need to be flexible and able to adapt quickly to your surroundings. Either you are chained to the desk pushing paper work, analyzing reports, on a plane to a trade show or in showrooms meeting suppliers…you need to be versatile. And obviously you need to be enthusiastic and professional because you are constantly dealing with people. You also need to be self motivated and decisive.
You don't have to be a super whiz at math but you need to understand your Retail Math. There is a large portion of the job where your analytical skills come into play.
As a buyer you are handling several buckets of work at one time, looking ahead when planning buys but also keeping an eye on current business. You require a balance of great people management and of time management.
Thank you so much Sunny for this fantastic insight into your job! All images from Sterling Shoes.