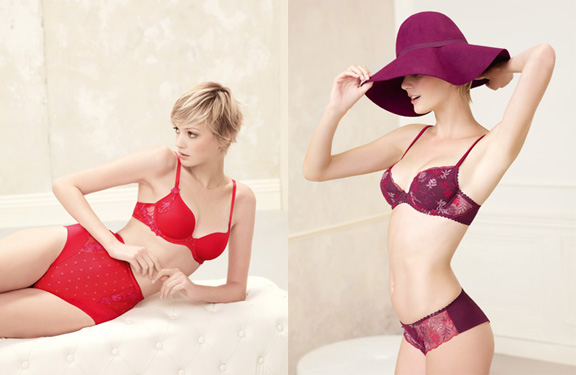 Lingerie brands like Marie Jo, Lejaby, and Chantelle have always seemed so old fashioned to me. I used to think they were the types of bras older French women would wear. Until I tried them.
There's a reason these European brands (Marie Jo is from Belgium, the other two are French) have been in business for a long time and sell a lot of bras. It is because they make the best ones. Their typical lacy bras usually don't look very exciting, but actually, the best looking bra is usually a perfectly simple black lace one, that fits unbelievably well.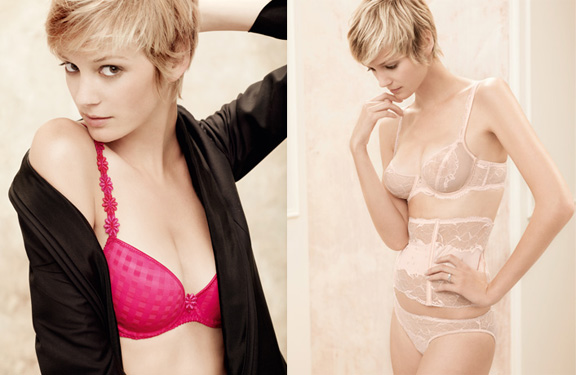 I've got a couple from Marie Jo and they are my best bras. They fit beautifully, the materials are high quality, the shapes are flattering, the detailing is stunning, and they make you feel like a million dollars. I just recently got the Avero multiway (in hot pink! Shown above) from Diane's lingerie and I am pretty much wearing it every day. It is one of the best (and, best-looking) t-shirt bras I've ever had. Sure, it is not cheap ($131 at Diane's), but this is not the bra that you "save" for special occasions. Like shoes, I think it is best to spend money on bras you wear every day.
If you are used to wearing cheap lingerie, I dare you to try on one of the above mentioned brands, you will be surprised. I was, and now I'm hooked. Lingerie is most definitely worth spending money on.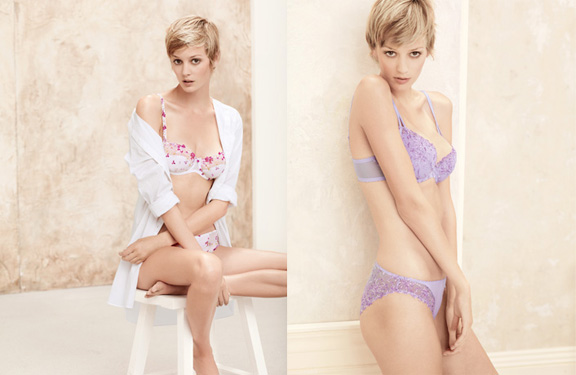 Vancouver readers, go to Diane's for the best European lingerie brands. I know the store doesn't look very trendy, but they have a lot of stock, a ton of pretty bras, and sales people who really know boobs, brassieres, and everything in between.