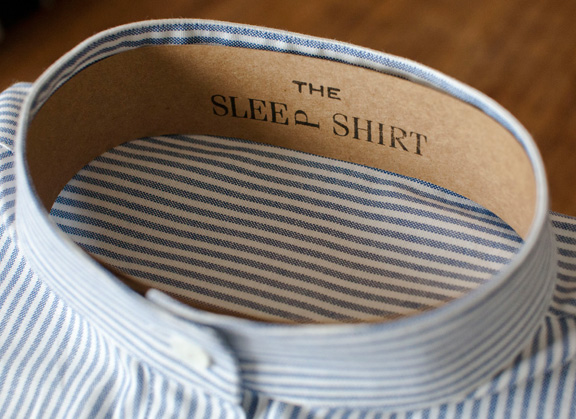 I am very excited to announce a new project of mine, The Sleep Shirt. This has been in the works for some time (years) but it all started off with a 19th century chemise I found in Spitalfield's market in London. After deciding it was the ultimate sleepwear, I had a pattern made and found a Canadian factory to manufacture them. Two or so years later (these things take time, people!) I have finally launched The Sleep Shirt.
The Sleep Shirt is a nightshirt. Right now it is offered in one fabric, a blue and white pinstripe, and one size, which is quite large. It fits oversized on most small and normal-sized people. The Sleep Shirt comes in two lengths, and is unisex. I like to sleep in the long one in the winter, and the short one in the summer. My husband sleeps in the long one in the summer, and the short one in the winter, with pajama pants (we will be selling those soon, too.)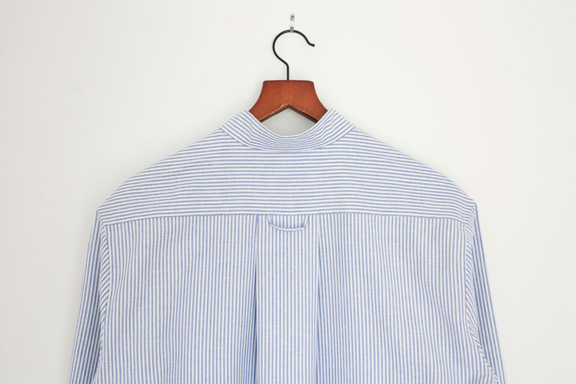 The Sleep Shirt is the best way to sleep. It is comfortable, airy but cosy, and it looks much better than an old t-shirt. Made from 100% cotton in a family-owned luxury shirtmakers in Canada, The Sleep Shirt makes a fantastic gift (especially for yourself.) Anyway, enough self-promotion, the product speaks for itself, check out the website here.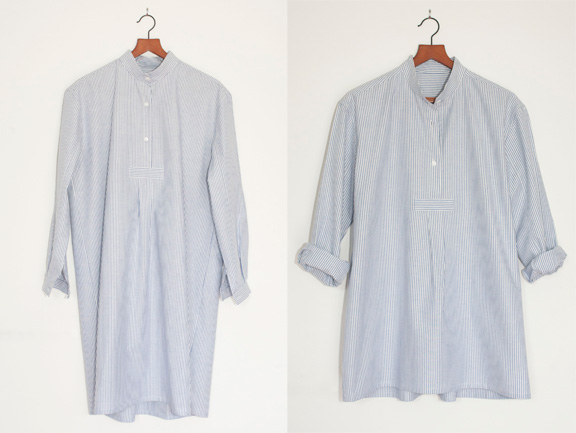 Short Sleep Shirt, $195 and Long Sleep Shirt, $210. Available from The Sleep Shirt, or if you are in Vancouver, these fine retailers: Blue Owl Home Boutique, The Cross, Lark, Old Faithful, Rebecca Bree, and Violet Boutique. Don't forget, if you are in Vancouver, Fashion's Night Out is on Thursday the 6th and there are TONS of great stores and restaurants participating. Check out the event schedule here. And p.s. I am taking Monday off, it is Labour Day!