PARTNERED
There's certainly no shortage of great jewelry designers in Vancouver, and Amouro is one of them. Amouro jewelry features necklaces, earrings, and bracelets in pearls, semi precious stones all made with goldfilled wiring. Featuring unique handmade pearl jewelry, the necklaces layer beautifully if you have a few, can be combined to make a belt, or worn wrapped around the wrist.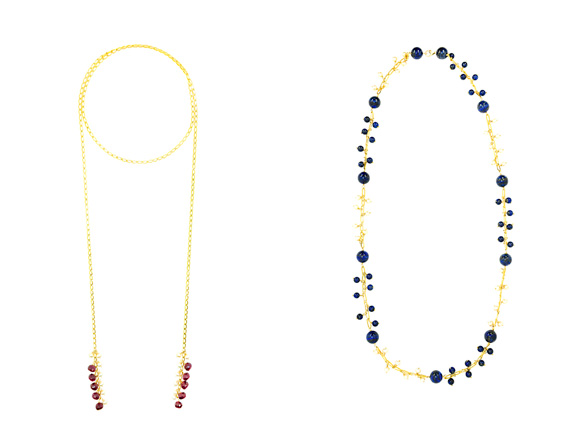 Her jewelry can be custom made, which allows clients to request a particular or special stone to be incorporated into a piece. Amouro jewelry was founded by Hedieh Rasteh, and named after her brother and the french word for love (amour).  The whole line is inspired by her great friends. My favourite thing about Amouro (aside from the fact that the jewelry is very pretty, of course) is that 10% of proceeds on all purchases go to the Food Bank. And since we are coming up to that time of year where donations like that are very important, this is even more of an incentive to buy.
Amouro jewelry is available on her website, at Fashionilla, and at Bernstein & Gold in Vancouver.