BROUGHT TO YOU BY FASHIONWORLD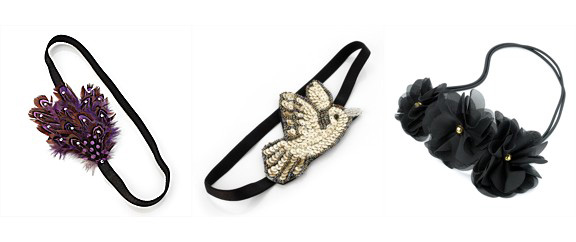 Most of you will know I am very anti-fascinator, but there's nothing wrong with a bit of head bling, especially around this time of year. I really like what I've seen people doing with a nice headband or headwrap, and a bit of teasing and volume. They work really well on most hair lengths and styles, as long as you know how to style them properly.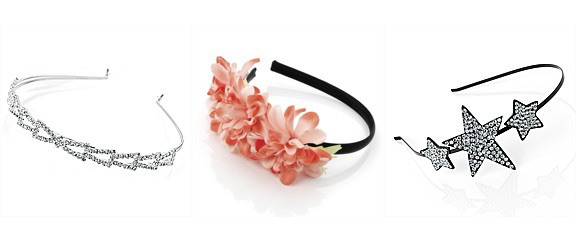 The headband with flowers can soften up a strict or bold cut, while the sparkling stars would look amazing with a great LBD. You could double up on the peacock feather headwrap, or match the gold bird with a sequined tank or mini skirt. Regardless of how you wear them, some fancy head gear is a fantastic accessory alternative to jewelry.
Those of you who know me, will know that I am pretty much a one-hair-style type of girl. Down. And I don't experiment with hair accessories often enough. But who knows, maybe I'll try a headwrap at one of the Christmas parties this year. If I can figure out how to make it look right, that may distract from the size of giant pregnant stomach.
Find these cute head accessories, and a loads more stylish online shopping at Fashionworld.